Google+ App for iPhone Available Now
Google said that it would be coming and sure enough, it is here. The Google+ application for the iPhone has arrived so if you own one of those spiffy iOS-powered handhelds, you can head to the App Store right now and scoop it up.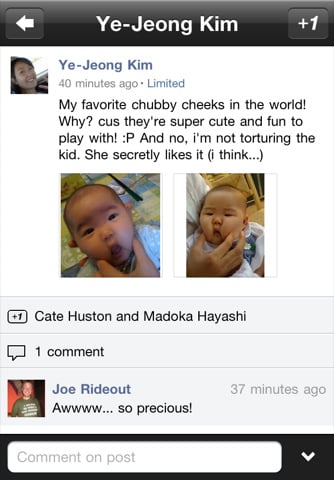 The Google+ application is for the iPhone 3G, iPhone 3GS and iPhone 4 only. If you somehow still own a silverback iPhone 2G, you're out of luck and to be honest, it's probably time you started to think about upgrading.
Here's what's included in the app:
* Circles let you share the right things with just the right people.
* Stream is where you can get updates from your circles or see what people are saying about things nearby.
* Huddle is super-fast group messaging for everyone in your circles.
So, all the main features that you've been using, all of which you can now use on-the-go. Pretty exciting stuff. And the best part is, the application is only going to get better as time goes on.
If you have a Google+ account, you can find the software on the App Store right here.

As an Amazon Associate I earn from qualifying purchases.