Google Begins Shipping Google Glass
As was reported, Google is finally beginning to ship early units of its Google Glass to its Glass Explorers, or developers who signed up to trial Google Glass at last year's Google I/O conference. Google Glass, which will cost $1,500 to early developers, is expected to be available at retail to consumers by the end of the year for an undisclosed amount less than the price that the Internet giant is charging developers.
According to Anandtech, Google is now sending out letters to developers notifying them that their wearable computing heads up display device is now ready for shipment. It should be noted, however, that not all developers will be getting these shipment notification letters at once. Production quantities are still limited, and Google is expected to deliver Google Glass–and email notification letters–in batches, so don't fret if you're among the few lucky developers who pre-ordered.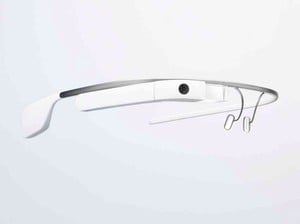 "We know you've been standing by patiently to get Glass. So, instead of waiting for all of the devices to be ready, we want to start delivering them to you now," Google writes in the email.
This means that the initial batch of Google Glass shipments should come just in advance of Google's I/O 2013 conference, where developer attendees who now possess Glass can take their hardware to the showcase and learn more about developing for Glass.
Additionally, some enterprising developers are now turning to eBay to offload their Glass hardware to enthusiasts who could not preorder as they were not at I/O 2012. One auction listing has Glass going for a price tag of $5000, or over three times the price Google is charging.
Google's also been rumored recently to be hiring Glass Advisers, or the equivalent of Apple Genius Bar employees or Microsoft retail Help Desk staff, in locations such as San Francisco, California and New York to help developers and users should any problems and questions arise. This consumer-centric move marks a changing strategy for Google, which had in the past largely confined support for products and services to web forums, chats, and discussion boards. The move comes just as Google is rumored to be launching a retail strategy, which the company has denied, to compete against Apple and Microsoft, and even Samsung with its store-within-a-store concept at Best Buy retail locations in the U.S.
Even though there is definitely excitement surrounding this novel product category, Google Glass isn't without criticism, especially where privacy and security are concerned. The eye glass has mounted cameras and there is concern for invasion of privacy.
Google has been talking up Glass with co-founder Sergey Brin proclaiming that Glass is better than smartphones as smartphones are emasculating. Brin's comments were made at a TED conference talk. It's unsurprising, despite Google's entrenchment with Android and smartphones given that Glass is an entirely new computing experience that's still unproven. The company needs to gather as much support from developers and consumers as it can to make Glass a successful project.

As an Amazon Associate I earn from qualifying purchases.