Google Chrome Cr-48 Review Part 5: Chrome Laptop Passes In-Law Test w/Flying Colors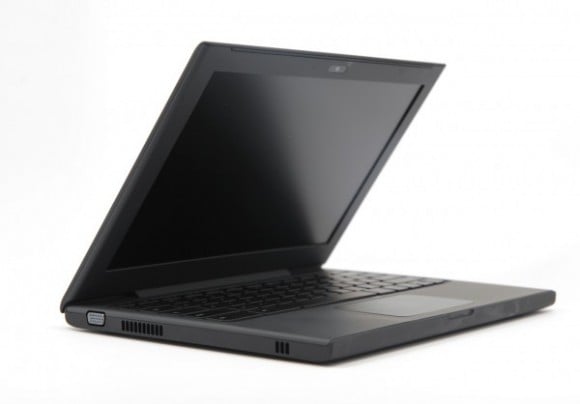 Google Chrome isn't quite ready for prime time, but I count Google's new OS as a genuine Christmas miracle. My in-laws came to visit for a couple of weeks and needed a laptop during their stay. As I've mentioned before, they're not the most computer savvy people and can be extremely frustrating to support them when they're using their home PC.
My mother-in-law asked for a computer so she could check her email, catch up on news and perform some admin tasks before the end of the year. I was in the midst of completing a very long honey-do list before we hosted our families for Christmas eve dinner. Still unpacking from our recent move, I simply didn't have time to set up a guest account on one of my Macs or PCs and get the in-laws set up on it. So I handed over my Cr-48 and the AC adapter and left the room to continue my chores.
I intentionally didn't say anything about the Cr-48 being anything special. I didn't so much as explain how to turn the thing on or log in to the guest account. Magically, my mother-in-law and father-in-law just used the thing. I saw them using the thing for at least a couple of hours per day for a week. At the end of the first week I asked my mother-in-law if the laptop was working ok. "It's fine," she said, before continuing to use it. No questions? No complaints about something being 'broken'?
Another week went by and the in-laws didn't mention the computer once. They lived in the cloud and didn't even know it. They beta tested a prototype  laptop with a beta OS without having any idea they weren't using a Windows machine. They didn't need an instruction manual, didn't need to call a support line and didn't have to bug me with questions. It just worked.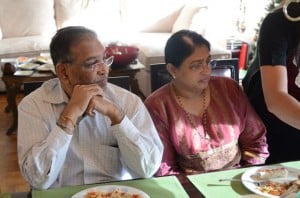 While I don't like some of the choices Google's made with Chrome OS, the guys over at the Googleplex have nailed simplicity and created a frustration free OS…at least for two retirees for a couple of weeks.
Roadblocks would've popped up if they took the Cr-48 on the next leg of their journey as they surely would've wanted to transfer Christmas photos over from their digital camera or thought about synching their iPhone to it. So we sent my mother in-law packing with a lightly used HP dv2 that the company had given me as part of a promotion. Almost immediately the questions started pouring in. "Why did the computer restart by itself? What is this Symantec ad on the desktop? I opened Explorer and it says security is turned off…"
She was in a hurry to catch a flight and I'd really enjoyed not having to play tech support for a couple of weeks. I politely told her that my brother-in-law, whom she was going to visit, would be able to get rid of all the warnings….
I previously wrote about 10 reasons why consumers won't buy buy the Cr-48, or a laptop like it. If Google continues down the path of simplicity, makes a few important changes and attracts the right developers, Microsoft has a lot to worry about in the consumer space.