Google Chromebooks Get Cheaper and Sleeker for the Holidays
We're still not quite sure how many people bought a Google Chromebook the first go around but Google is putting some pretty enticing things on the table for the Chromebooks second go-round. Just in time for the holidays, Google has announced that Samsung will be introducing a new black version of the company's Wi-Fi only Samsung Chromebook Series 5 and that its online retail partners will be dropping the price on both the Acer and Samsung models to $299.
In addition to the new model and the price drop, Google has also unveiled some UI changes for current and future owners.
There is a new log-in screen which is much cleaner then the original and there is also a new Tabs page which now includes some new, highly requested shortcuts and an easier to navigate design.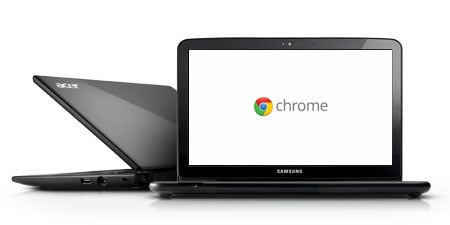 These all come after Google gave the Chrome Web Store a new look as well.
For more information on Google's Chromebooks, you can head here. You can also head here to check out our picks for the best Notebooks for the 2011 holiday season.

As an Amazon Associate I earn from qualifying purchases.