Google Chromecast App Support Poised to Explode
Last year Google surprised many during the unveiling of the Nexus 7 tablet, by also announcing and releasing a $35 HDMI media-streaming dongle for TVs called the Chromecast. This little budget-friendly device turns TVs into smart TVs, and delivers streams of content from nearby devices, like your smartphone or tablet.
The Chromecast was one of the best gadgets of 2013, and now more than 6 months later the full power of the Google Chromecast is finally here. Google just released the SDK for developers. So what does this mean? It means that instead of a select few apps having access to cast video to your TV, all developers can now dive in an integrate cast support into their apps.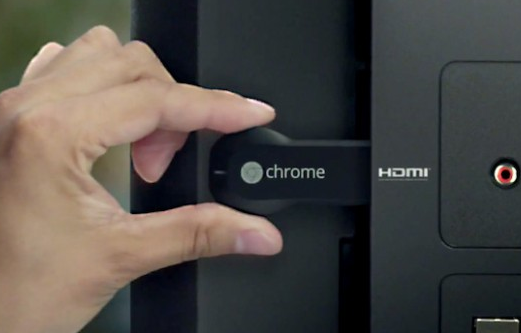 For more details on how it works and what all the Chromecast can actually do, check out our Google Chromecast review. Essentially it adds a small button to any app on Android or iOS, which lets you stream content or mirror the app to the bigscreen. Think FlappyBird on your 60-inch HDTV. The possibilities are endless to cast games, apps, and video from a nearby gadget to your TV.
If you haven't paid the small $35 price for this gadget, now would be a good time to do so, because over the next few weeks and months we're about to see tons of Android apps get full Chromecast support. Currently options like Google Music, YouTube, Netflix, HBO Go, Pandora radio, and a few more work with Chromecast, but expect that list to expand massively.
Read: 10 New Apps Added To Google Chromecast Support List
Google recently allowed 10 or so new apps to have support, as shown above, but now the company released the SDK for all developers, we're expecting this to reach into the hundreds by the end of the month. According to Google "virtually any application" can use the features built into the Chromecast. Which means we could see any and all of our favorite mobile apps on our bigscreen soon. Imagine playing Asphalt 8: Airborne from your living room.
Developers will want to get started by heading to the Google Developers page for more information, which will kickstart projects to support the $35 media-streaming device. We'll keep an eye out for excellent apps with Chromecast support, and expect a list of our favorites coming soon.