Google CR-48 Chromebooks Shipping Again?
It appears that some lucky individuals have been greeted with Google's CR-48 prototype Chromebook on their doorsteps over the last few days. Sounds perfectly normal, right? Wrong. These people applied for the pilot program all the way back in December and hadn't heard anything from Google until the new hardware arrived.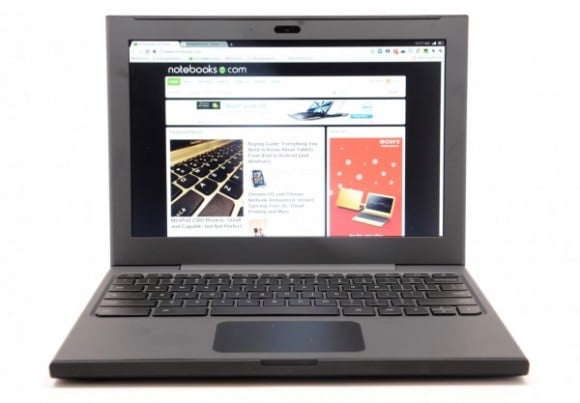 What makes this even more peculiar is that Google itself stated all the way back in March that there would be no more CR-48's shipping off to those who applied as testers. Google's Senior Vice President of Chrome, Sindar Pinchai even said so himself in a tweet.
However, it looks like Google has been sending units off and our own Josh Smith confirmed that one of his friends received his CR-48 laptop this week. It's unclear as to how big this release is, it's likely Google offloading their supply before the arrival of their Chromebooks from Acer and Samsung this summer, but it's a nice surprise nonetheless.
If you applied for the pilot program back in December and still haven't received a CR-48, keep your fingers crossed because you might see something show up on your door step sometime in the next couple of days.
Anyone out there have a mysterious CR-48 Chromebook show up on their door step last week? We'd love to hear from you.

As an Amazon Associate I earn from qualifying purchases.