Google Discontinues QR Code Support in Places, Bets on NFC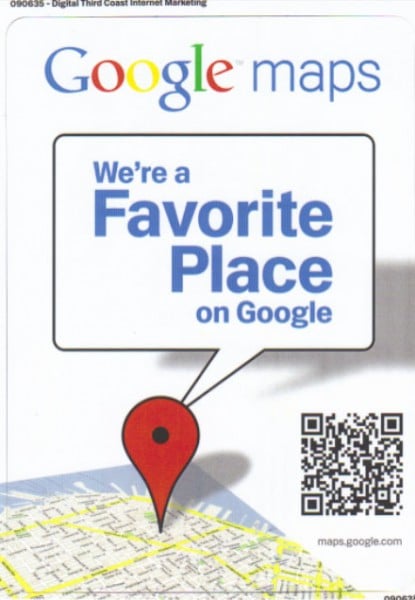 Google has officially ended support for the square-shaped QR codes used to contain additional information that users can look up through the company's Google Places portal. The search giant has deemed that QR codes were not as effective as the company had originally envisioned, and the move could be seen as paving way for a greater push with integrated NFC, or near field communications, technology that Google has launched with the Android 2.3 Gingerbread-enabled Samsung-made Nexus S smartphone.
In its old form, QR codes contained additional information about local places, including prior customers' comments and reviews. Users interested in viewing that information could pull out a smartphone and scan the QR code using the phone's camera to search and retrieve the value-added information. Because the technology required the appropriate app–usually a free download from a smartphone's app store–and the active participation of the user to launch the app, scan the code, and wait for the search results to be retrieved, the success of integrating QR codes as a link between Google and the local destination was seen as limited.
In a note to blog Blumenthals, Google says, "Users will no longer find unique QR codes in their Places accounts. We're exploring new ways to enable customers to quickly and easily find information about local businesses from their mobile phones."
The push behind NFC support may help increase usage behind local search as users will no longer need to actively participate in the process–no more app or scanner tool to download and no more scanning and waiting for results. Instead, users can just wave their NFC-enabled phone in front of an NFC terminal and the information will be wirelessly conveyed to the phone.
Additionally, NFC support may provide an untapped revenue stream for the search giant as well. With NFC being eyed as the technology of choice by many banks, credit cards and electronic commerce companies, smartphone-makers, and other partners for digital wallets and mobile payment mechanisms, Google's early adoption and implementation of an NFC payment mechanism can provide Google with added income in terms of transaction fees similar to those accessed by credit card companies to merchants when customers swipe their plastic cards. Additionally, by combining local advertising, perhaps, with Google Places, Google may find additional ways to monetize its efforts.