Google Drive for iPhone and iPad Coming Soon
Earlier today, Google finally unleashed its cloud storage service, Google Drive. And while the application has been released for Android users on the Google Play Store, the company failed to launch a dedicated Google Drive iOS application for iPhone and iPad users. According to Google though, the application is close to completion and should be arriving soon.
According to comments made by Google SVP of Chrome and Apps Sundar Pichai to AllThingsD, the Google Drive iOS app "is 98 percent done" and it will be arriving on the iOS App Store "soon."
Pichai declined to offer specifics on exactly how soon iOS users might see it.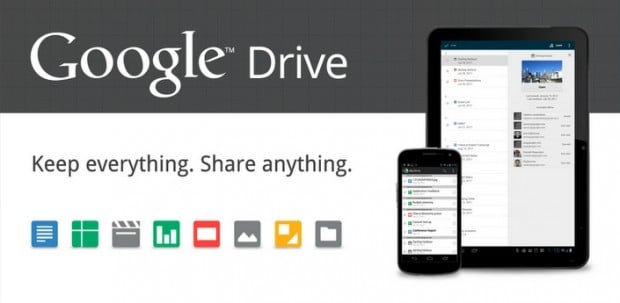 The response was to a question that asked whether the company would take years to release the application, kind of like how it took a lengthy amount of time for Google's Chrome browser to show up for Apple's Mac OS X operating system.
That won't be the case with Google Drive and that should be music to the ears of iPhone and iPad users who use services like Google Docs, Gmail, and Google+ on a daily basis.
Assuming the iOS is the same as the Android application, it will offer users quite a bit in terms of functionality.
The Android application features:
Keep everything. Share anything.
*** Google Docs is now a part of Google Drive! ***
* Keep everything. Share anything.
* With Google Drive, you can store all your files in one place, so you can access them from anywhere and share them with others
* Use the Google Drive Android app to access your photos, documents, videos and other files stored on your Google Drive
* Upload files to Google Drive directly from your Android device
* Share any file with your contacts
* Access files others have shared with you on Google Drive
* Make any file available offline so you can access them even when you don't have an Internet connection
* Create and edit Google documents with rich text formatting
* Edits to your Google documents appear to collaborators in seconds
* Make quick changes to spreadsheets
* View your PDFs, presentations and more
* Upload and convert files to the Google Docs format
* Take a photo of printed text and convert it to a Google document
* Optimized experience to take advantage of larger screens for tablet users, Honeycomb (Android 3.0+)
Pichai says that the iOS application "works today" so it should only be a matter of days (or weeks) before we see the highly anticipated software land in the iOS App Store.

As an Amazon Associate I earn from qualifying purchases.