Google Drive Offline Coming in Five Weeks
While there is still no sign of a Google Drive for iPhone and iPad release date, Google's Sundar Pichai did confirm that Google Drive offline would be coming in five weeks.
In his interview at the D10 Conference, Pichai, as noted by Engadget, stated that the service would become available offline in the coming weeks.
Unfortunately, Pichai, who is Google's Senior Vice President of Chrome, wasn't specific about any of the details involved with the offline service.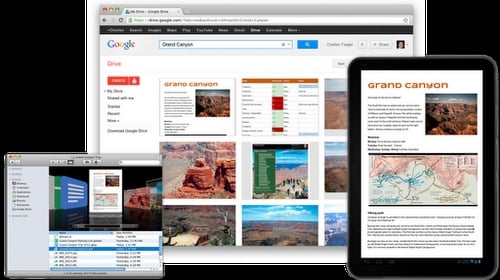 Read: Google Drive for iPhone and iPad Coming Soon.
Right now, if we had to guess, we'd say that Pichai might be talking about the ability to edit documents within Google Drive. Right now, users must be online to be able to edit documents stored within Google's cloud.
Of course, the plans could be much bigger than that but, as of right now, we're in the dark.
Google originally announced and launched Google Drive back in April after years of rumors and speculation. The service is like Google Docs but with more storage space which is found in the cloud.
Read: How to Use Google Drive on the iPhone.
Google Drive offers users 5GB of cloud storage for free and those who need more storage space will be able to purchase more if needed. For 25GB of extra storage, it's going to cost $2.49 per month. 100GB will be $4.99 a month and those who need a ton of space can opt for 1TB for $49.99 a month.
Those who upgrade will automatically see their Gmail storage space increase to 25GB in capacity.
Read: How to Use Google Drive on the iPad.
As of right now though, Google Drive is only available on Android devices. iOS devices like the iPad and iPhone have been left in the cold.
Google promised to launch the service for them soon but as of yet, there has been no official announcement.

As an Amazon Associate I earn from qualifying purchases.