Google Ending Support for BlackBerry Gmail App
It's getting hard to remember the last piece of good news that came out of Camp RIM and unfortunately today, the bad news just keeps piling.
Google has announced that it will not only ending support for the BlackBerry Gmail application but that it will be pulling the application from existence on November 22nd.
So why is Google doing this?
It says that over the past year it has been working hard to develop a fantastic Gmail experience inside of the browser and that it will continue to be investing in that.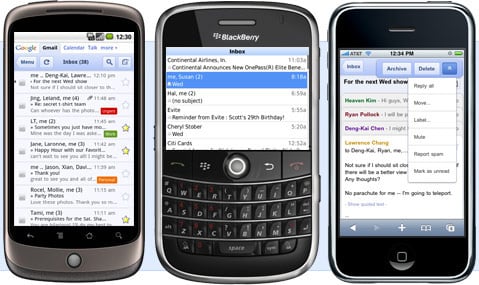 Those of you who wish to snag  the application will have to do so before the 22nd, otherwise you're going to be out of luck. Instead, you'll just have to use the mobile browser to access your Gmail account.
And those of you who download the app or already have it installed will still be able to use it, just don't expect any updates down the road.
Via: MobileBurn

As an Amazon Associate I earn from qualifying purchases.