Google Extends Free Calling in Gmail and Google Voice Through 2012
It's the holiday season which means it's the season of giving. And guess what? Google is doing just that. The company has announced that it will be extending free calls made through Gmail and the Google Voice web application. Unfortunately, this nice little gesture is only available to those living in either the United States or Canada. Those of you living elsewhere will see no such giving.
This is huge for those of you that use your Gmail or Google Voice account to call family members or friends and were hoping to keep those phone calls as cheap as possible.
And yes, this extends to those of you that have your Google Voice account tied in with your phone. Minutes will still be taken out of your plan though.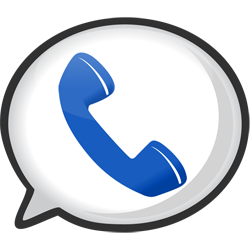 If you've never heard of or used either of these to make a phone call before, let's catch you up to speed. Making calls through Gmail is simple. All you have to do is click 'Call phone', which resides at the top of your chat list and then enter a number of the name of a contact.
It's that simple.
As for Google Voice, it's Google's free phone service that allows you to use one number that is connected to all of your devices. It also offers those free domestic calls, free SMS and cheap international calls.
If this sounds like a service you could get on board with, those links above will help you get started.

As an Amazon Associate I earn from qualifying purchases.