Google Sync for Windows Phone Extended, Microsoft Promises CalDAV
Today Microsoft announced that Google Sync will now work until July 31, giving Microsoft more time to build support for Google services into Windows Phone 8.
Google originally announced it would turn off Google Sync on January 31, but now extended the service for another six months. Google Sync uses Exchange ActiveSync for syncing email, calendars and contacts.
Microsoft currently relies on Google Sync for Gmail services in Windows Phone 8.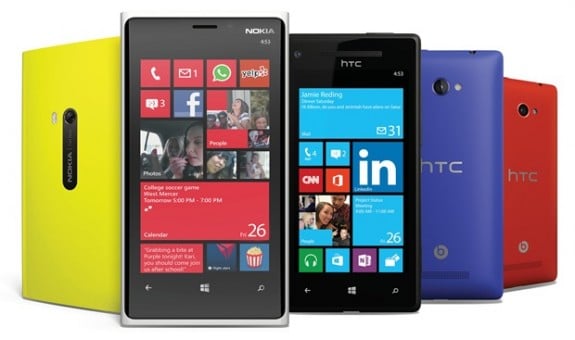 Microsoft promises it will build support for CalDAV and CardDAV into Windows Phone so users can continue to use Google services after Google Sync shuts down. CalDAV will let Windows Phone use information from Google Calendar, and CardDAV will add support for Google Contacts. For Gmail Windows Phone will rely on IMAP, the same technology that iOS relies on for Gmail.
The additional six months means the Windows Phone team should have enough time to build the features it needs to add to Windows Phones. Assuming carriers don't delay updates, Windows Phone users shouldn't see any lapse in Gmail, Google Contacts or Google Calendar support on their phones of choice this year.
The biggest downside for Windows Phone users is push for Gmail will go away once Google turns off Google Sync. Users will still have the ability to get Gmail messages on their phones, but they won't come to phone as soon as they hit the Gmail inbox. Instead the Windows Phone email client will have to check Gmail for new message on a fixed schedule, like Mail on the iPhone.
There is a chance that Gmail users can still get push for Gmail messages on Windows Phone after Google Sync shuts down, but it would require a third-party app. There are currently no third-party Gmail apps for Windows Phone, and Google recently stated it has no intentions of making apps for Windows Phone 8 because it doesn't see a big demand.

As an Amazon Associate I earn from qualifying purchases.