Google Glass Coming To Stores By End of 2013 For Less Than $1500
Google Glass will arrive in stores by the end of 2013. It will work with Android or iPhone, and cost less than the $1500 Explorer Editions of the glasses.
The Verge reports that Google aims to have Google Glass in user's hands by the end of the year. The team also wants to bring the price down from the price of the early Explorer Edition of Google Glass.
Another report from The Verge says Google Glass will have a Wi-Fi radio and GPS. When outside of Wi-Fi, the device can connect to either an iPhone or Android smartphone to use 3G or 4G LTE data. That's good news for iPhone users who now know Google Glass will work with their smartphone of choice.
It doesn't sound like Google Glass will communicate with smartphones beyond just tethering with them for access to the internet.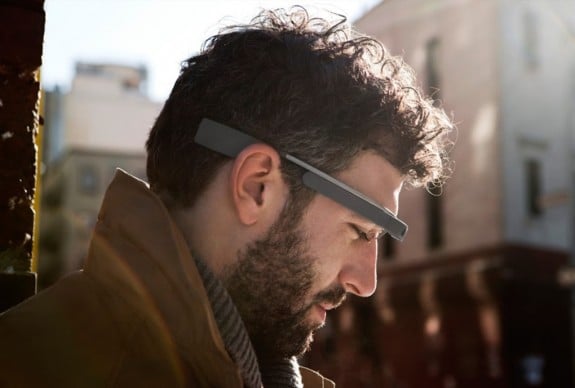 The model of Google Glass users can hopefully buy later this year may look different from the model Google showed off recently. The consumer release will be the "fully-polished" version of Google Glass, so the team may make a few tweaks. The basic design seems unlikely to change, however.
If Google does release Google Glass by the end of 2013, that likely means the company will have at least a few of its rumored Google stores in place by the end of the year. A Google store would give users a chance to actually try Google Glass before buying it.
Google stores will also help the company sell its Nexus phones and Nexus tablets. The stores can also showcase Chromebooks such as the expensive Chromebook Pixel the company recently announced.
https://youtu.be/v1uyQZNg2vE
Google recently released a video of what Google Glass will look like, but even then its hard to know the exact experience of wearing the glasses. The video showed a small semi-transparent display in the upper right corner of the video that showed a range of information to the user.
Uses for Google Glass in the video included taking photos, taking video, turn-by-turn directions, Google Hangouts, quick translations and Google searches.

As an Amazon Associate I earn from qualifying purchases.