Google Glass May Retail at 80 Percent Discount to Consumers
Though Google is charging developers $1500 for its wearable computing eyeglasses, Google Glass may launch at just $300 when it retails next year for consumer availability. The $300 pricing would be 80 percent off of what Google Glass Explorer Edition costs now to early developers. The pricing speculation comes by way of Taiwan's Topology Research Institute and has not been confirmed nor announced by Google yet.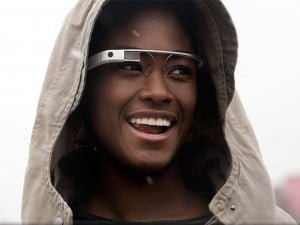 Google had stated in the past that Google Glass would cost less when it goes on sale to consumers, but it has not given any pricing indication of how much less.
Topology Research Institute is basing its pricing estimate on the bill of materials, or BOM, for Google Glass. This breaks down the price for components found within Glass. According to the company, the heads up projector unit within the eyeglass costs around $30 or $35 and is made by Himax Display. Google had recently made an investment in HiMax where the company now owns a 6.3 percent stake in the display division.
According to China Post, Google Glass may go on sale as early as the end of this year even, though more recently there were speculations that Glass may not be ready until 2014.
"The global market for smart glasses could amount to almost 10 million units from 2012 to 2016," the publication reported.
Google Glass will allow users to always have access to information at eye level through a heads up display. The device will have a 5-megapixel camera that could record 720p HD video, raising privacy concerns on when and if the camera is activated.