Google Introduces Canned Responses to GMail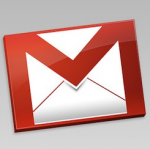 Do you receive a emails that all need the same type of reply? I do. I use ActiveWords to quickly enter the reply in most of those and then send the email away. Now Google has introduced GMail Canned Responses through its Google Labs. If you turn on the feature in GMail, then you can use Google's filtering system to send off your canned response. You'll need to create the canned response obviously, but once you've saved it, you can recall it manually, or let GMail do it for you. Be warned though, if you're not careful about you filter or choose keywords, I can see this causing some mayhem out there in email land.

As an Amazon Associate I earn from qualifying purchases.