Google I/O 2014: 5 Things We Expect
Bright and early tomorrow morning Google kicks off its annual developer event, Google I/O, where the company is expected to show off not only Android Wear and Google Glass, but tons of other changes to its entire ecosystem. Everything from Android, Google+, Chrome OS, the Chromecast and more will all share the center of attention.
Tomorrow the show officially starts 9 AM PT with a two-hour keynote in which most of the major announcements and new details will be provided. Then the rest of the event will be aimed at developers diving into what's new, and learning about all things Google, and all its products.
Read: Nexus 8 Release Date and Specs Rumored
In the past we've seen Google announce new versions of the Android mobile operating system, hardware like the Nexus 7 or Google Glass, and even major updates to Google+ or Maps and more. The event is packed with announcements for a few days and we'll be bringing you all the news as it happens. While there has been tons of rumors floating around below is a list of five things we expect to see at Google I/O in the mobile space, as well as a few other noteworthy expectations.
This year's Google I/O is going to be a big one full of innovation and new products. While we're not expecting the rumored Nexus 8 tablet to be announced, buyers will be looking forward to see everything Google has in store for wearable devices like the smartwatch, Android in the car or living room, and future products like Project Tango and driverless cars.
That all being said, below are the five major things we're expecting Google to focus on this week for Google I/O.
Android Wear & Google Fit
The center of attention will likely be Android, although not the way you'd expect it. We've seen new versions of Android get announced at Google I/O in previous years, but as of late those announcements have been saved for later in the year. The news in the Android space this year will be all about the Android-based wearable operating system Google's been building.
Android Wear, the OS built for smartwatches and other wearable technology will likely be the biggest part of the show. Obviously we've been hearing about the LG G Watch and Moto 360 for months, and ever since Google announced Android Wear back in March buyers have been waiting to learn more. Google will finally unveil everything they have in store for Android Wear, get developers started on building apps for the wrist, and much more. We're also hearing Samsung may have a wearable device or two at the show, but we'll have to wait and see.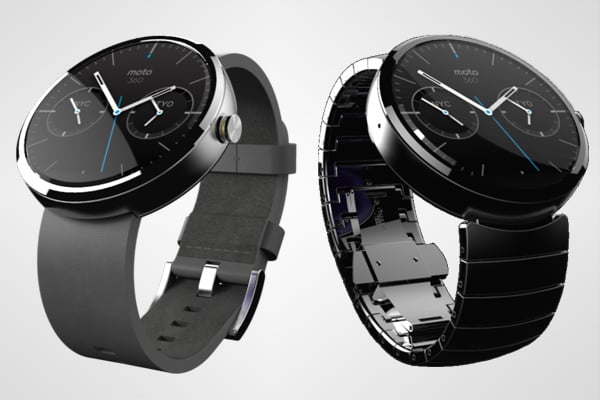 Rumor has it the LG G Watch could be released at Google I/O, or at least a release date announcement with multiple smartwatch options hitting store shelves in early July.
The other thing we're expecting to be a part of Android Wear and Google's announcements is the rumored "Google Fit" project. This is Google's attempt to take on the health and fitness market that mobile has been headed towards. We don't know much about Google Fit yet, but expect to see plenty more this week.
Google Glass
Two years ago Google Glass shocked the crowd after Google's own Sergey Brin went skydiving and landed on the Google I/O rooftops wearing Google Glass, the company's first wearable device. Since 2012 we've seen small changes to the Google Glass initiative, but it has been plagued with privacy concerns and other things. Last year Google Glass wasn't a big part of the show, but this year we're expecting some advancements.
Whether that be a brand new redesigned Google Glass for consumers, or at least additional details regarding the future of Google Glass, and some sort of actual release date for average consumers. The device has been hard to get and only offered to developers at a steep $1,500 price point, but a consumer release should be revealed this week.
Chrome OS
The Chrome OS is becoming more and more popular as Google looks to take on Microsoft's Windows operating system and Apple's line of computers. Most Chromebooks are extremely efficient, low power, and also manage to come in at a low price point. The Chrome OS has improved leaps and bounds since first being released, and we're expecting some major improvements this year.
While this isn't related much to mobile, the Chrome OS has continued to be a big part of Google's strategy moving forward and we can expect some Android integration of some kind. No Android and the Chrome OS won't be merging, but Google could be aiming to offer more features that offer "Continuity" similar to Apple's announcements with OSX working together with iOS. Android will pair better with Chrome OS, and a Chromebook Pixel 2 could even be in the works.
Chromecast & Android TV
Last year right after Google I/O the company announced one of the best little gadgets of 2013, and that was the $35 Chromecast Dongle. Allowing any TV to become a smart-TV with tons of features and streaming options like never before. Our smartphones can cast tons of content to our TV's, and expect even more from Chromecast this week, and in the near future.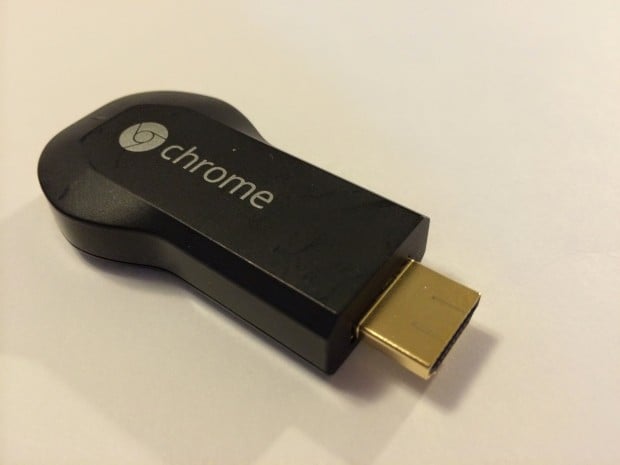 However, part of the Chromecast movement may be Android TV, which has been rumored time and time again by The Verge, and other media outlets. Google TV failed in the living room, but we're hearing Google learned a few lessons and has something good in store for 2014 with a newly rebranded "Android TV" instead.
Galaxy S5 Google Play Edition
The Nexus program may be ending soon in favor of something called Android Silver, where Google will offer flagship smartphones from various manufacturers right in carrier stores with a premium experience and stock Android. This will be available alongside the regular products like the HTC One M8 or Galaxy Note 4 with HTC's Sense UI or Samsung TouchWiz. That's the rumor at least.
While Android Silver isn't expected to arrive sometime in 2015, we can look forward to a few more Google Play Edition devices. Last year the first non Nexus device to have stock Android was the Samsung Galaxy S4 Google Play Edition, which was announced at Google I/O, and we're expecting the Galaxy S5 Google Play Edition to be revealed this week. The device has all but been confirmed, so now we just need Google and Samsung to make it official.
 Read: Android 4.4.4 KitKat Update Emerges for Nexus Users
So what else does Google have in store? Lots. However, there's only so much they can pack into a 2-hour keynote, not to mention not everything gets announced at this single event. We know Google has a lot of moving parts, so here's a few other things.
Project Ara is a modular smartphone that looks to change smartphones as we know them. No more replacing your smartphone just because you want a better camera. Simply swap out that camera module for a newer version, and keep your same phone. It's just like the PC building industry today, but it has a long ways to go. This could debut, along with Project Tango, Google's driverless cars, and Android in the car as well.
Nexus 8
What about the Nexus 8 we keep hearing reports and rumors on? If Google does indeed have an 8.9-inch HTC Nexus tablet in the works that's made from aluminum and support for 64-bit mobile computing, it won't be shown at Google I/O this week. While some leaks suggest a Q3 release date, which starts in July, a new version of Android will need to be introduced at the same time, and we're not expecting Android 4.5 (or 5.0) to be revealed this week. But you never know.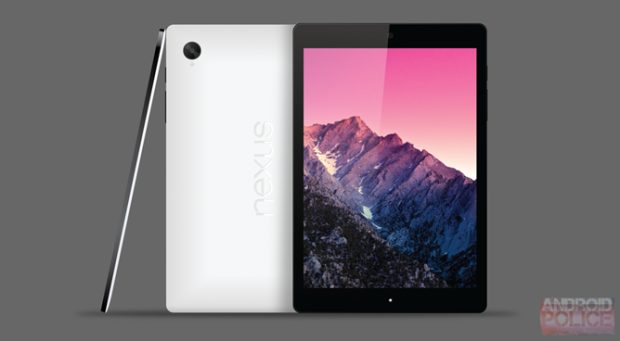 This year's I/O is going to be a big event that's extremely important for developers, manufacturers, and consumers, or anyone remotely interested in Android. And while we expect tons of consumer-focused products to be announced and shown off, the majority of the event will be for developers behind the scenes.
While we'd love a new HTC Nexus 8 or 9 tablet, Android 4.5 Lollipop (or Licorice) and Google Glass 2 to be revealed, that may be asking a bit much. Although a preview of the next version of Android could be in store. In the end Google will do what they do every year. They'll impress us with new toys to buy, software to improve the ones we already own, and give us a glimpse into its think-tank and future products.