Google Keep vs Evernote: Which iPhone App Should You Use?
A Google Keep iPhone app recently released, giving users yet another option for taking notes. Here's how the new Google Keep app compares to Evernote in order to see which one you should use.
Google Keep is a relatively new addition to Google's suite of apps, but it's been available on Android for quite some time.
However, the note-taking app now joins iOS and allows iPhone and iPad users to jot down notes, as well create to-do lists and search for information by photo, audio, or text. It's a simple notes app, but it has all of the necessary features that most users would want.
Google Keep joins an already saturated market of note-taking apps, including Notability, Vesper, Drafts, Simplenote, Evernote, and even Apple's own Notes app. Google Keep is a new addition, but it's poised to take on the competition in a big way, and it might just be able to.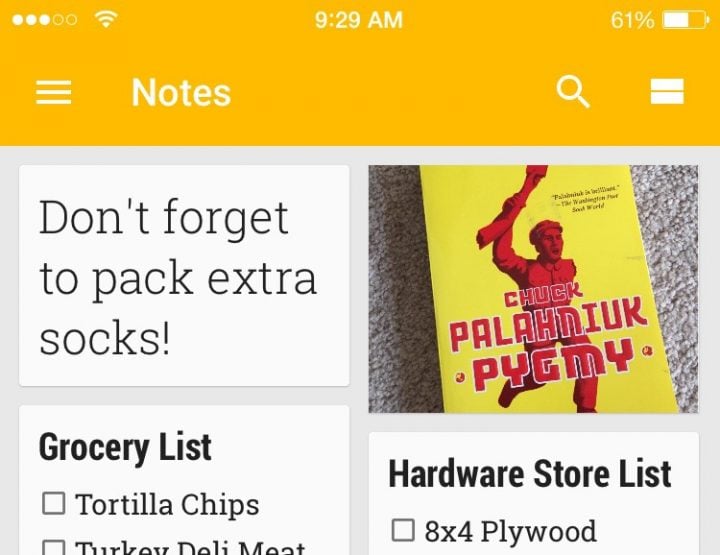 Perhaps the most popular note-taking app on the market is Evernote, with so many features to offer and the ability to sync notes across numerous devices so that you always have your notes with you wherever you go. How does Evernote compare to Google Keep? And which app should you use on your iPhone? Here's what you should know about both apps.
Google Keep vs Evernote
Evernote has long been my go-to note-taking app, and it's mostly because of all of the features it offers. I need something more than just a simple note app and Evernote accomplishes that. It allows me to make checklists, take photos, scan documents, etc. It even lets you organize all of your notes into separate notebooks.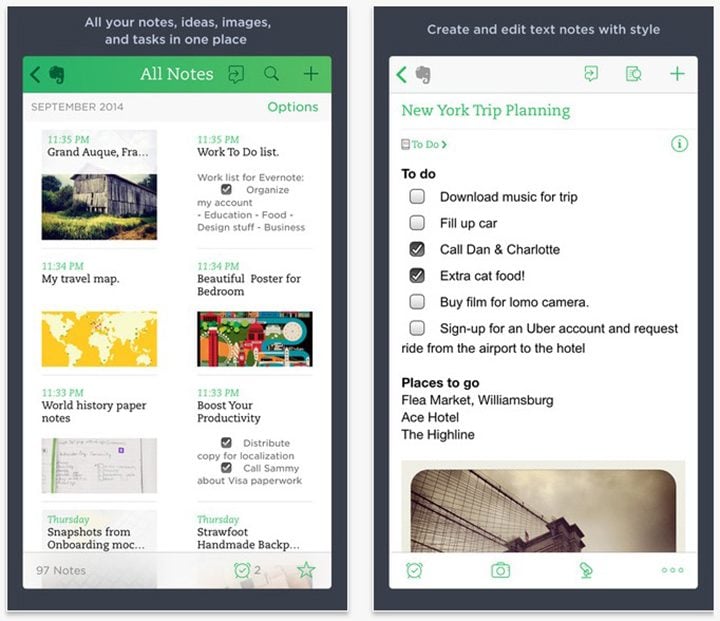 Google Keep is much simpler. There are no notebooks to organize your notes into, but the app does allow you to create checklists, take photos, and even record audio notes if you're in a hurry.
You can even create labels (which Evernote allows you to do as well), but you can also color-code your notes. So for example, I could make urgent notes red so that I know I need to attend to them urgently.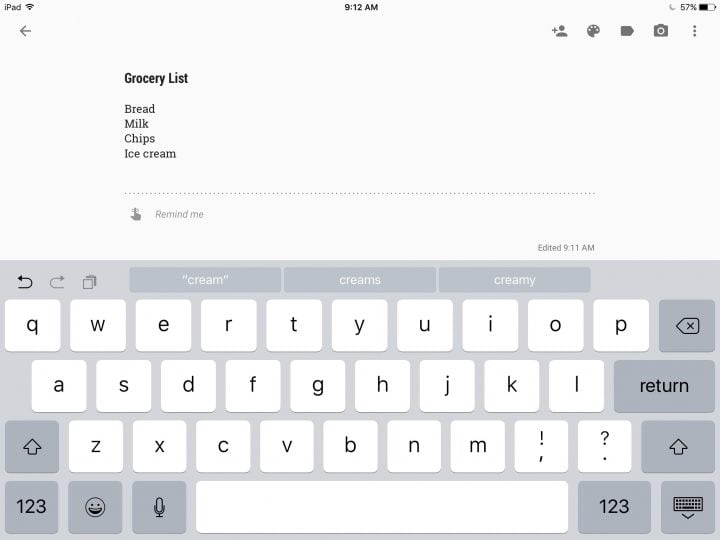 Both Google Keep and Evernote allow you to set reminders for notes, essentially replacing the Reminders app on the iPhone if you really want it to. I tend to use Checkmark as my main reminder app, but Google Keep makes it pretty simple to set up reminders.
Where Google Keep and Evernote severely differ is usability. Google Keep is much simpler to use than Evernote. I find that the user interface for the Evernote app is a little cramped, especially on the iPhone. If you have a ton of notes, it can be difficult to find the one you need within the app. Of course, it does have a search function, but you can only search titles of notes, so it doesn't search the text of a note, unfortunately.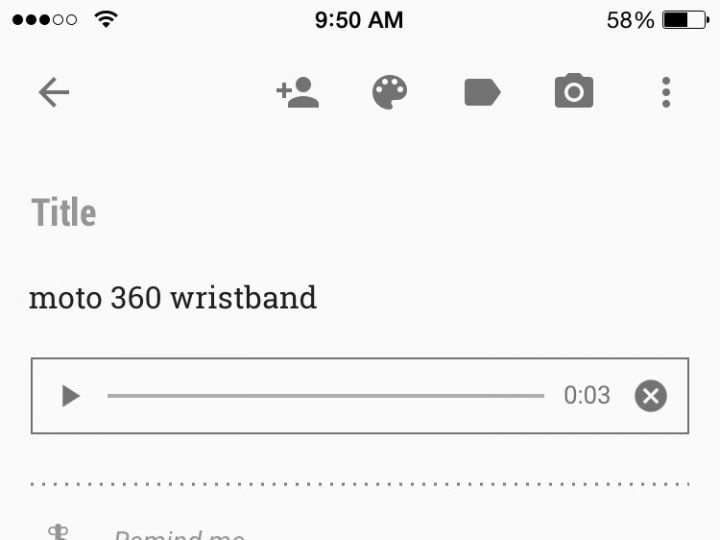 Plus, I've been having a lot of sync issues with Evernote lately, so I guess it's almost perfect timing that Google Keep released for iOS.
Google Keep has all of the best features of Evernote, like taking photos, recording audio, and making checklists, as well as the ability to create labels and set reminders, but Google Keep has it all in a much simpler format that's a lot easier to work with.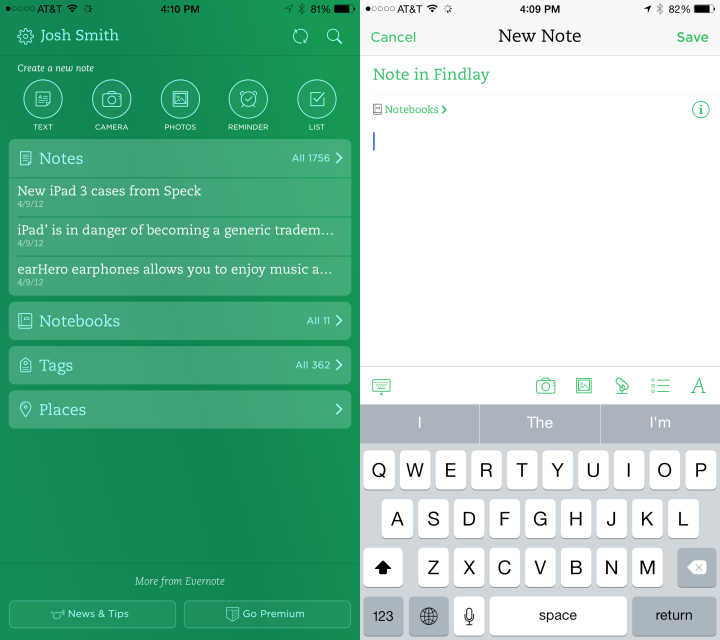 The only big problem I could see with Google Keep is that there isn't the ability to organize notes into different notebooks. Instead, all of your notes are just splattered on the home screen of the app. Organizing by labels could help, but the overall organization features of Google Keep isn't quite good as Evernote's.
So if you have a lot of notes (and I mean a lot) then Evernote is probably your best bet. However, if you don't take a lot of notes and just want a simple place to keep your grocery list and a few other notes, Google Keep is perhaps the best option.
I'm personally a big fan of Google Keep and I think it has what it takes to win me over from Evernote currently.

As an Amazon Associate I earn from qualifying purchases.