Google Looking to Shed Motorola's Cable Box Business
Google had acquired Motorola's cable box business when it had begun the process of acquiring Motorola Mobility late last year to the tune of $12.5 billion largely for the smartphone-maker's patent portfolio. As Google is restructuring its new hardware division, the Android OS-maker will be focusing Motorola's efforts on creating high-end smartphones, and as such Google has tapped investment bank Barclays to advise it on selling Motorola's cable box business.
According to Bloomberg, Google is hoping that the sell will net it $2 billion, which would give the result of the Motorola acquisition a net of $10.5 billion.
This isn't the first time that Motorola's cable box business has been shopped around. In 2009, it was said that Motorola had attempted to fetch $4 billion for the business before spinning off the company into Motorola Mobility, the consumer side, and the Motorola Solutions business.
Google's attempts to sell Motorola's set-top box comes as a curious surprise despite the focus on premium flagship phones. In addition to releasing its mobile Android operating systems on today's smartphones and tablets, Google also creates the Google TV platform, which is also based on the Android OS. Google TV is either embedded in smart TV sets or comes in its own set-top box as companion television products to get TVs connected to apps and the Internet.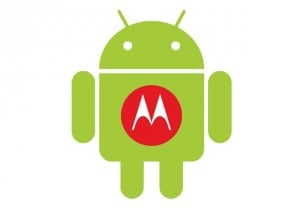 Between Apple, Microsoft, and now Google, neither one of the three big names have made a successful product to enter the living room. Apple makes Apple TV, a streaming box for iTunes content and Microsoft had approached the living room through home theater and media center PCs in the past though the company is now focusing on Xbox. With Motorola's set top box, Google perhaps has the biggest chance as it has the existing hardware infrastructure and partnerships, and perhaps can deliver Android into the home in a unified solution without additional hardware or clutter.
In addition to Google TV hardware through partner OEMs, Google also released its own Nexus Q to allow Android smartphone and tablet users to stream their own digital content to the living room. The Nexus Q serves as a home digital jukebox.
More recently, Google had also updated its Play Store to allow users to rent and purchase TV shows and movies. The a la carte digital video content hub is also a competitor to the cable industry in an age where users are increasingly looking to cut the cord either through a la carte purchases or subscription services like Netflix.

As an Amazon Associate I earn from qualifying purchases.