Google Maps Adds Real-time Transit Data For New York City
Today Google announced that its Google Maps app for Android and iOS will now display realtime transit information for users in New York City, Salt Lake City and Washington, D.C.
Today Google Maps users can view arrival and departure times for a total of seven subway lines in the city. Those lines include the 1, 2, 3, 4, 5 and 6 lines as well as the 42nd Street Shuttle which travels between Times Square and Grand Central Station.
Those seven lines are the only ones the MTA has real-time data for, which is helpful for some New Yorkers. The city would have to spend millions of dollars and years of work to bring such data to all 24 subway lines in the city.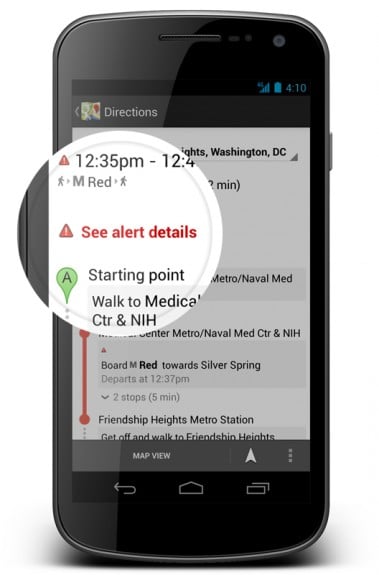 Users in Salt Lake City, Utah will also see real-time information for buses and trams throughout the city. Unlike the MTA, the UTA appears to have real-time data for its entire transportation network. Users in the city can use that information to better plan their trips to work and other places in the city.
Washington, D.C. also has transit information, but unlike the other two cities which can offer real-time arrivals and departures, the nation's capital can only offer information on delays. Users taking the Metrorail in Washington, D.C. can see service alerts such as unplanned delays or scheduled track work. The app will help users plan around the delays or reroute their trip to avoid such delays.
The new transit information is very useful for users who rely on public transportation to get around their city. Unfortunately, not every city has access to real-time data for its public transportation, limiting Google's ability to deliver such information.
The new data is now available in Google Maps on Android and as well the iPhone. Users don't have to upgrade their apps to get the new features. Real-time updates will only work when the user has Internet access, so commuters should check for delays before heading into underground platforms.

As an Amazon Associate I earn from qualifying purchases.