Google Maps Now Integrates Gmail for Reservations and More
Up in Mountain View the app teams for Google have been busy. With updates this week for Google Search, Hangouts, Newsstand, Gmail, and even Google Drive, and this morning we're seeing one more. Some neat little changes are coming to Google Maps.
Google Maps version 7.5 is rolling out as of last night for Android (and 2.5 for iOS) and while the changelog didn't reveal much, we've learned thanks to AndroidPolice that Gmail is now fully integrated into Google Maps. The same way that Google Now has integration with Gmail to display relevant information, Maps will now do the same. More details on what exactly that means can be found below.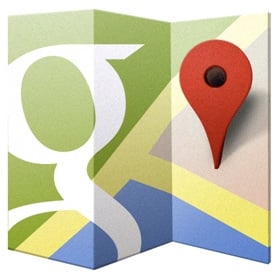 What this means is Google Maps will scan Gmail for dinner reservations, upcoming flight information, or even your reservations for a hotel while traveling, and then neatly display all the information right in maps. So while traveling to Chicago and staying on Michigan Ave, like I recently did, Google Maps will be smarter and tell you information at hand.
When you open Google Maps on a vacation, or for any circumstance, it will display your hotel information and reservation once you click on the hotel in Google Maps, which could come in handy for someone navigating from the airport to their hotel. Your dinner reservations will appear as well, making the entire experience easier than ever before. Tap on Chicago Midway Airport in Google Maps and you'll see flight information, confirmation number, and even if it's on time.
This will probably be an option in settings, given that Google Maps will have access to read your Gmail should users decide to use this feature, but it is a powerful tool for those who need it. Google Search and Now already does this, and has cards to display flight information and even track packages, and we have a feeling many of those same features will slowly trickle down into Google Maps.
The new Google Maps version 7.5 is slowly rolling out on the Google Play Store, and should also be available to iOS shortly.

As an Amazon Associate I earn from qualifying purchases.