Best Google Nexus 7 Cases & Covers
There are too many Google Nexus 7 cases and skins to count, with new models launching every week. Here's a list of the best Nexus 7 cases we've found so far.
The build quality of the Nexus 7 impressed us in our Nexus 7 review, and we like the grip of the Nexus 7 back, but we still want to protect our Nexus 7 with a good case or cover.
Google's Nexus 7 is one of the surprise successes of the year. Starting at just $199, it is 40% cheaper than Apple's iPad mini.  As Google's tablet continues to sell well, third-party manufacturers are introducing more accessories for the Nexus 7 than we've seen for any other Android tablet thus far.
Those looking for more than 'just' a Nexus 7 case should take a look at our list of best Nexus 7 keyboards.
Read: Best Nexus 7 Bluetooth Keyboards
If you're looking for a Nexus 7 case or cover to protect the Nexus 7 and double duty as a stand for watching movies or typing, here are the best Nexus 7 cases available.
Updated: New Nexus 7 cases from Sena, Cruzerlite and more.
The Nexus 7 cases are designed to fit the Nexus 7 to keep a slim form factor, and many include a magnet to turn the Nexus 7 on or off when opened or closed.
These cases for the Nexus 7 will work with the original Nexus 7 as well as the new Nexus 7 WiFi + Mobile Data model that went on sale recently.
TreeGloo Nexus 7 Case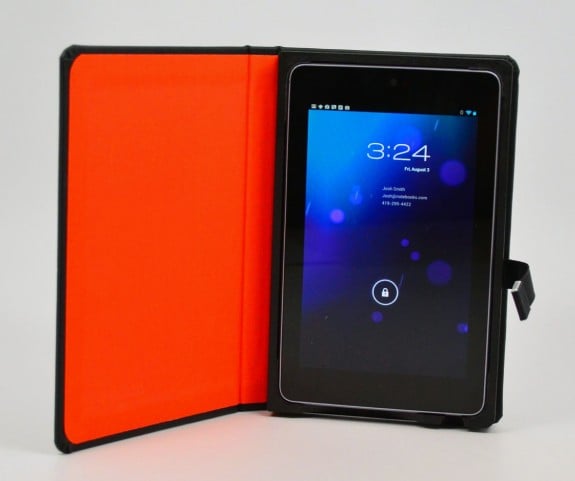 The TreeGloo Nexus 7 case is a sustainable wood and fabric case that looks a lot like a Moleskin notebook cover and many of the popular iPad book covers. The smaller size of the Nexus 7 makes this type of notebook case more attractive than on a 10 inch tablet. The TreeGloo Nexus 7 case includes many customization options for color, wood type and liners. I recommend adding the Kinetic Latch for $15. This option allows for the case to be used in a landscape mode for watching movies. Sadly it replaces the elastic latch. The case starts shipping July 30th.
Starting at $34.95 at TreeGloo
Which of these cases looks best to you? Or are you waiting for a specific case?