Google Now Launcher Update Makes it Available to All
The Google Now Launcher first debuted on the Nexus 5 last year, delivering a brand new interface and experience over stock Android specific for Nexus and Google Play Edition devices. Eventually it arrived in the Google Play Store, but wasn't available to everyone until today.
This afternoon Google confirmed an update started rolling out to the Google Now Launcher which fully unlocks this app for all Android 4.1 and above Android smartphones and tablets. Essentially allowing users to change their devices entire feel, experience, and make it look similar to a stock Android (or Nexus) device.
Read: How to Use and Manage Google Now Reminders
Essentially what this delivers is Google Now and Google Search into an app that takes over your homescreen, but it's something many users may want to try out. Offering an improved look, and all the features that many enjoy from Google Now.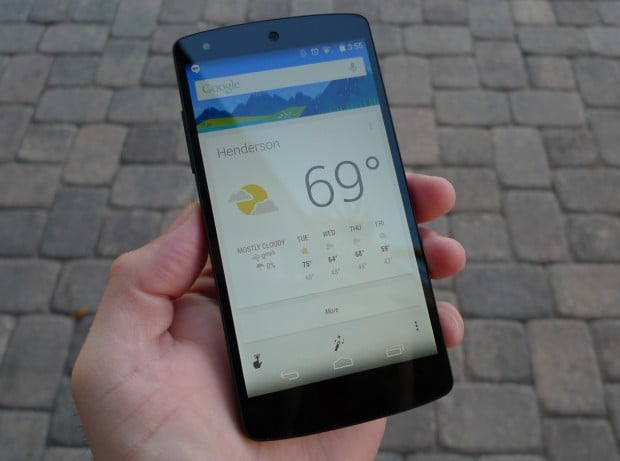 The Google Now Launcher has actually been available on the Google Play Store for months and months, but was listed as incompatible with any device that wasn't a Nexus smartphone or tablet, or a Google Play Edition device. So far we're not noticing any changes or new features with the update today, aside from it now being available to nearly anyone who wants to try it out.
If you're new to launchers, they replace the stock 3-5 (or however many you have) home screens on your smartphone or tablet with a new one. These are usually highly customizable by the end user, like NOVA Launcher, but Google's is more streamlined to deliver a smooth and easy experience for those interested.
Read: Fun Google Now Tips & Tricks
With the Google Now Launcher your device will look and feel more like a stock Android smartphone. The icons are larger for those who'd like that, and Google Now is just a swipe away. Simply swipe from left to right and Google Now is always at your fingertips. Curating news you've previously searched for, giving driving directions, and putting Google Search (and voice search) just a swipe away.
Now that it's officially available to all, Google has a nice video showing off what you can expect. Take a peek below.
As you can see this replaces TouchWiz on the Galaxy S5 in the video, and delivers a Nexus looking interface to your device. From there everything is all about Google Now, as mentioned above.
The Google Now Launcher is extremely stable and buttery smooth, but there isn't any settings or customization options thus far. It simply changes everything, and that's about it.
Install
To get the new Google Now Launcher simply head to the Google Play Store and install it. It offers an import function, thankfully, which will import over any icons and widgets from your current device. This means users won't have to manually setup their homescreens with all their favorite apps and games again. The Google Now Launcher copies everything over for you.
If you've been considering trying out the Google Now Launcher but didn't want to jump through hoops like before, check it out from the Google Play Store, or download it now from the link below. As with most updates from Google, this is a staged rollout and so far we're not seeing it available to everyone yet. If you'd like to try it now, here's the download link.
Download: Google Now Launcher
Enable installing from "Unknown sources" in settings > security, download the link above, install, and you're all set. Hit home and go through setup and enjoy the all-new Google Now Launcher for Android 4.1+ devices.

As an Amazon Associate I earn from qualifying purchases.