Google Now Update for Android Gets Smarter With Boarding Pass Integration, More Local Discovery Suggestions
Google had rolled out an update to its prescient Google Now search and digital assistant for Android 4.1 devices or above that brings more intelligent features. Previously, Google Now was able to scan your Gmail inbox to notify you of package deliveries, hotel and restaurant reservations, and even commute time to important places. The recent update makes Google Now smarter still with new cards that aim to simplify your life by making Google Now, which is part of Google Search on Android, a central hub.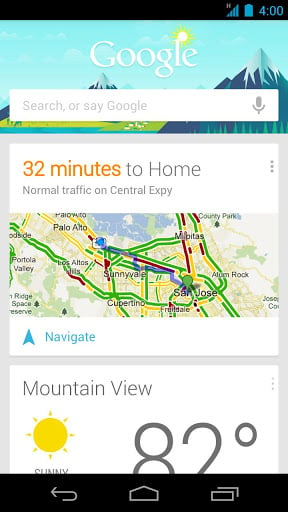 The update brings additional new cards such as boarding passes via QR codes that are scanned from your Gmail inbox, visual search using your phone's camera when at museums or shops, weather information at your travel destination, summary of walking and travel activity, birthdays, and improved local discovery.
The Google Now landing page says that there are more features even than what is listed as part of the Android update, including cards for breaking news, new concerts and movies, flights and hotel reservations.
According to Google, flight boarding passes at this time is only available for United Airlines, though the search giant is promising that it is working hard to bring more airlines on board with this feature. It'd be nice to know that if you have a noon flight, and if you walk into the airport within a few hours of your flight time, you can wuickly pull up your boarding pass through a Google Now card that automatically appears at the correct time and/or location without having to fish through your email inbox.
Some of the intelligence is garnered from Google accessing personal emails in your Gmail or calendar appointments while others are derived from your location and/or search history on the Internet.
And Google Now also now matches Bing search on Windows Phone by bringing music identification using the microphone. Similar to Shazam, you can now use Google Now to identify what songs is playing at the moment. Basically, you just ask Google Now 'what's this song' and it should return results back, but I was not able to get the feature working on Verizon's version of the Galaxy Note II phablet on Android 4.1. Another feature is the ability to scan barcodes by saying 'scan barcode' after tapping on the microphone.
The app is available as a free update from Google's Play Store.