Google Officially Announces Gingerbread (Android 2.3) and the Nexus S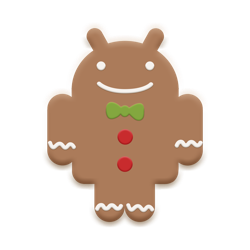 Looks like Google is in an announcing mood today as they are officially announcing Android 2.3 also known as Gingerbread today, along with updated SDK tools. For a complete list of what's new in 2.3 you can check out this link.
I'm sure we'll hear lots more about this as it rolls out, but keep in mind for many who use Android on their smartphones and other gadgets, they'll have to wait until their provider updates what it offers. Unless of course they root the devices.
Of course Google is also touting the Nexus S, the first Gingerbread phone. (That sounds yummy I guess.)

As an Amazon Associate I earn from qualifying purchases.