Google Optimizing Their Search for Tablets
The entry of tablets into our lifestyles has been rapid. The splash that the iPad (and a few others) have made has left the world having to adjust quicker than it's used to. The latest service to adapt to our new tablet-centric world is Google's search. As detailed in Google's Mobile Blog, Google will soon be sporting a new tablet-friendly look.
Previously, the full desktop version of Google was what tablet users would see when visiting the search page. With large tablet screens, this didn't cause too many problems for people. But the interfaces that have been the most attractive on tablets have been slightly more simplified than desktop interfaces. They usually avoid small, jumbled text and focus more on attractive layouts with sufficient spacing. Making it easier to touch areas that would normally be clicked with a mouse on a desktop is also a big emphasis. That is exactly what Google is doing with update.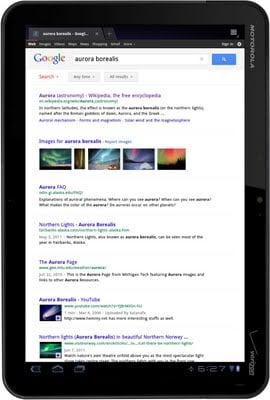 In the new Google for tablets layout, larger buttons will appear below the search bar. These buttons will make switching between different types of searches (regular search, image search, etc.) much easier.
Image searches will also be optimized for the tablet experience. Images results pages will show larger thumbnails, and they will all load quicker. The list of them will scroll continuously, in contrast with the page-by-page results desktop users are accustomed to.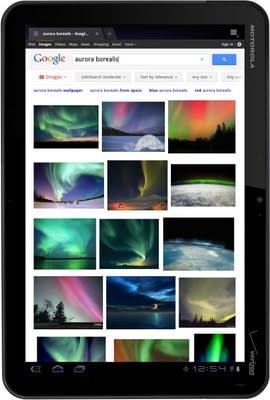 The new tablet-optimized Google isn't available for everyone yet. Google says it will be rolling out in the next few days. iPad and 'Honeycomb' Android tablet users will all be covered.

As an Amazon Associate I earn from qualifying purchases.