Google Pixel C vs Surface 3
Beware of what you wish for. That adage definitely comes to mind with Microsoft and the situation it finds itself in with the Surface 3. In need of vision to take on the Apple iPad, Microsoft dreamed up a new kind of Windows 2-in-1 that could be a showcase for the dual nature of Windows. With no keyboard the Surface 3 is a tablet. With a keyboard and the kickstand extended the Surface 3 is a notebook PC. Microsoft came up with the idea and now both Apple and Google have alternatives. Google's is called the Pixel C.
The Pixel C is an Android tablet designed for a new generation of mobile users. These users want a tablet, with a slim body and tons of battery life. They want to be able to read books and watch television shows with the same device. Apple made the tablet a world-wide phenomenon. Microsoft made the 2-in-1 that looks like a tablet a success. Google is looking to follow all of that up a tablet designed for Android and made for users who need something more than an entertainment tablet but less than a notebook PC.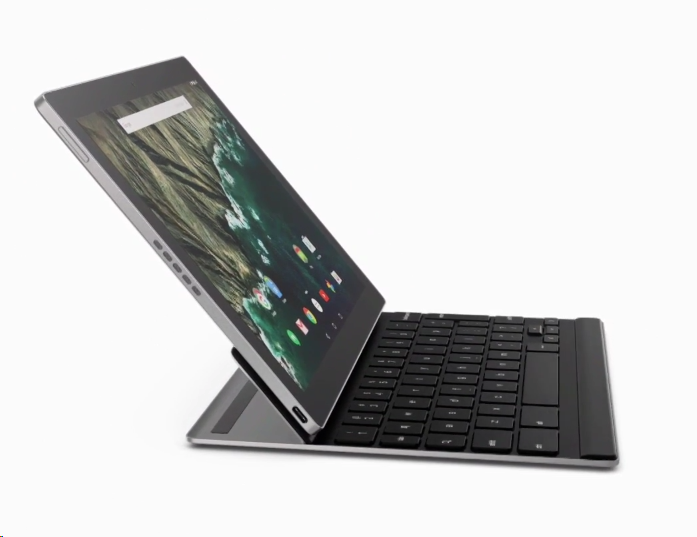 Read: Pixel C Android Tablet: 5 Things You Need to Know
Here's how the Google Pixel C and the Surface 3 stack up against each other in terms of Design, features and pricing.
Google Pixel C vs Surface 3: Design & Internals
The Surface 3 is a thin, silent beast. It's equipped with a 10.8 inch display and at least 64GB of storage. The entire device is powered by an Intel Atom Processor and there is an 8-megapixel rear-facing camera, a full-size USB and MicroUSB charging. A fold out keyboard lets users angle their display in three different places. It's body is metal and silver, with the biggest feature on the edges being a slot for an optional Surface 3 Type cover.
Read: Surface 3 Review
The Google Pixel C is silver too with a black border around its 10.2-inch display. Inside is a 64-bit quad-core processor, at least 32GB of storage and dual speaker. Google smartly bet on the next generation of ports, opting for a USB Type-C port instead of the microUSB and full-size USB port of the Surface 3. With the right dongle the port lets users charge and connect to an external display.
The Surface 3 loses to the Google Pixel C in terms of sheer quality. The Pixel C's 10.2-inch display has a resolution of 2560 x 1800. The Surface 3 has a 10.8-inch display, but it has a resolution of 1920 x 1280 pixels, a lot less than what you get with the Pixel C. Theoretically, video is going to look better on the Pixel C.
If you're looking for a tablet that can be a notebook you're likely looking for something more than just the best screen. You're looking for the best line-up of ports and the best operating system for staying productive. The Pixel C comes with Google's new Android Marshmallow operating system. Apple created a Surface 3 rival that can't compete with the productivity of Windows because iOS doesn't support mouse input. Android Marshmallow does support mice; add keyboard support and it's vast app store and Microsoft has a legitimate rival.
The Surface 3 runs a full version of Windows so that users can download apps from the Windows Store and programs from the internet. Windows 10 supports multitasking in multiple apps at the same time, even if they're downloaded from the Windows Store. The full-size USB port on the Surface 3 also makes it easy to connect to printers, mice and other extras.
Google Pixel C vs Surface 3: Extras & Price
The Pixel C doesn't emulate the Surface 3's $129 attachable cover in every way. The Pixel C's keyboard is Bluetooth, but Google has taken some of the hassle out of using those with a tablet. An adjustable kickstand folds out from the back of the keyboard. Placing the Pixel C on the $149 keyboard makes it easy to recharges the keyboard's battery wirelessly.
Ideally, the Pixel C's cover wouldn't need to be charged at all. 30 days of battery life plus the inductive charging from the Pixel C itself makes charging a non-issue though. The Surface 3's kick-stand is built-in and has three different angles on its own, no extra purchase required. Users don't have to charge it because it draws power from the device itself. To drive the productivity part of its mission home the Surface 3 Type Cover comes with a built-in trackpad. As such, you don't have to invest in a dedicated Bluetooth mouse. An optional Surface Pen lets users take hand-written notes and draw for $49.99 on top of the base cost of the Surface 3.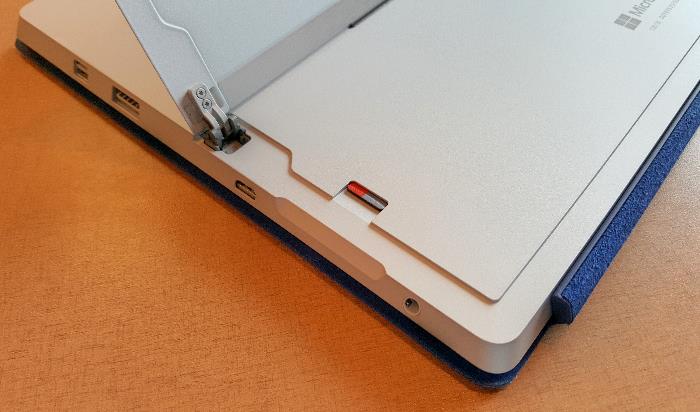 Google didn't reveal if the Pixel C will have built-in LTE capability, but the Surface 3 can be configured with it. Having LTE means users can connect to the internet without first finding a Wi-Fi network. Microsoft smartly added a MicroSD card slot for extra storage too.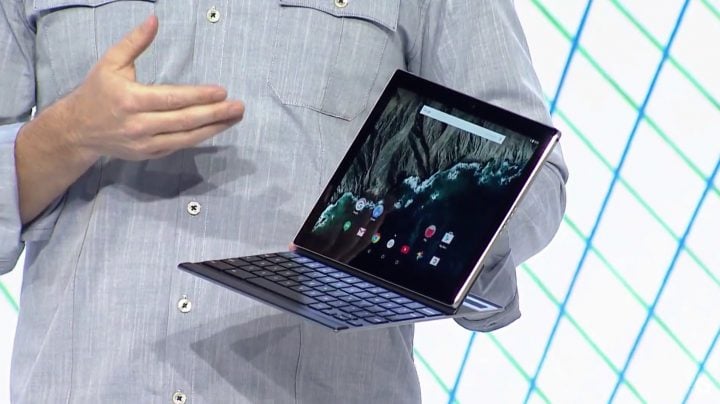 The Pixel C starts at $499 for a model with 32GB of storage and $599 for a model with 64GB of storage. Configurations of the Surface 3 start at $499 with 64GB of storage. The 128GB model costs $599. The 64GB model with LTE is also $599. Google Docs are free, but nothing beats the extra Microsoft throws in with every Surface 3 purchase. Buyers get a year of Office 365 Personal at no extra cost. That subscription entitles them to mobile Office apps and full-blown desktop apps.
Google Pixel C vs Surface 3: Which to Buy?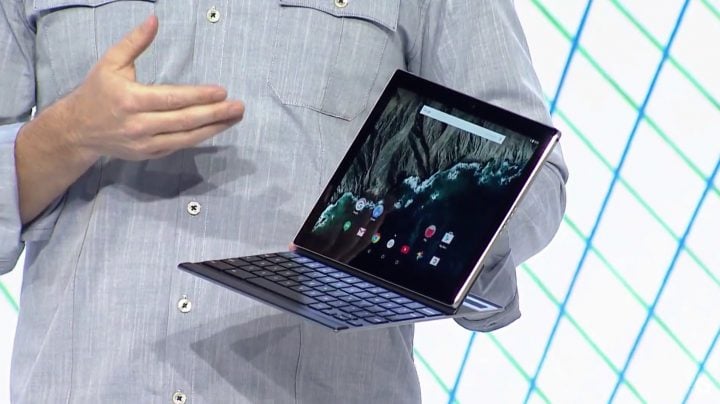 If you're looking to replace you're notebook, the Surface 3 is still the right way to go. Access to programs over the internet and the Windows Store makes locks that down quiet nicely.
That being said, if you're simply looking for a tablet replacement, the Pixel C looks as competent as anything we've seen from Android hardware makers. The optional keyboard is pretty well done. What Android lacks in terms of programs it makes up for with a vast app ecosystem that the Windows Store can't yet match.
Google has only said that it plans to release the Google Pixel C sometime this holiday shopping season.

This article may contain affiliate links. Click here for more details.