Google Pixel Release Date Arrives
Earlier this week we confirmed Google Pixel pre-orders were starting to ship from Google and Verizon. As of October 20th they've begun arriving, and the phone is officially available in stores. Here's what buyers need to know, along with a few additional details below.
On October 4th Google took the stage and formally announced two new phones for 2016. They aren't Nexus devices either. Instead, it's the Google Pixel. A phone made "inside and out" by Google themselves.
Read: Google Pixel Review: A New Generation of Android
Running on an all-new and improved version of Android 7.1 Nougat, and loaded with custom features not found on other Android devices. Google's finally taking hardware serious, and looks to take on Samsung, Apple and more.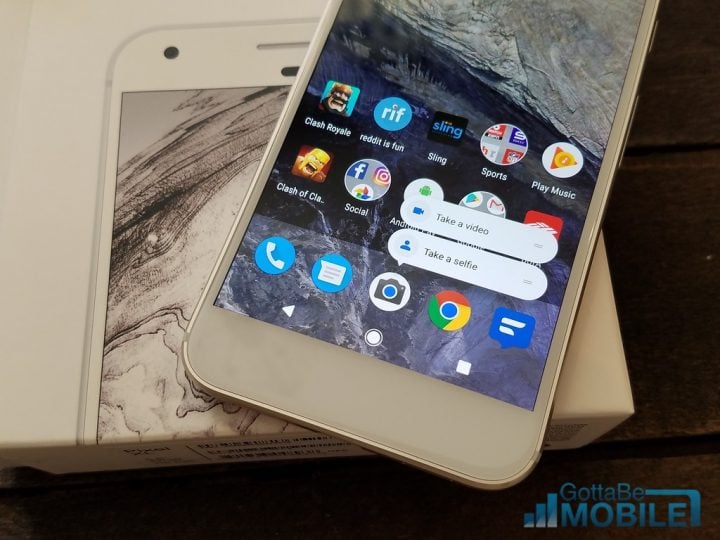 Late last night on October 19th the Google Pixel and Pixel XL both were released on the Verizon website. Not available for pre-order, not coming soon, but actually available. At the same time, pre-orders from both Verizon and Google started shipping the same day.
As of this morning, October 20th, the Google Pixel and Pixel XL are both officially available in Verizon stores. The easiest way to get Google's new phone is to head to a nearby Verizon store and buy one today. The 5-inch model retails for $649, while the bigger 5.5-inch Pixel XL is $769. The carrier also has payment plans starting at $27 a month. Additionally, there's a 128GB model for another $100.
Read: 2 Reasons to Buy the Google Pixel on Verizon & 3 Reasons Not to
Early this morning Verizon confirmed the phones global availability by sending emails out to customers, as well as all over social media like Twitter. As shown below.
All Google Pixel & Pixel XL models in stores today except Pixel XL 128GB. Stop in & try one out! https://t.co/OkfVku4Zqf pic.twitter.com/WblZEqBLmH

— Verizon News (@VerizonNews) October 20, 2016
However, as you can see above there already appears to be a small problem with inventory. Verizon is completely sold out of the bigger 5.5-inch Google Pixel XL with 128GB of storage. Local retail stores will still have the 32GB model, for those interested.
It's worth noting the Google Store is also sold out of the bigger Pixel in all sizes. Meaning potential buyers who waited instead of putting in a pre-order could be waiting a few more weeks. These two phones will also be available for Best Buy, who has some good deals and discounts, so that's another option. It should be available at Best Buy today or tomorrow, October 21st.
Potential buyers should be aware that both Google and Verizon's model are unlocked and global editions. Meaning they have support for almost any and all carriers in the United States and abroad. So buy it wherever it's available, and drop in a SIM card from your carrier. That said, Verizon models do come with three Verizon apps pre-installed, which can be uninstalled, and we're not quite sure if Verizon will release updates at the same pace as Google. They've promised to do so, but anyone who bought the Verizon Galaxy Nexus knows we could run into delays.
That all said, the Google Pixel and Pixel XL are both finally available starting today. If you didn't buy it already, go get one right now. Then check out some official accessories right here, and choose from our collection of cases below.
20 Best Google Pixel Cases to Protect Your Phone
Google Clear Case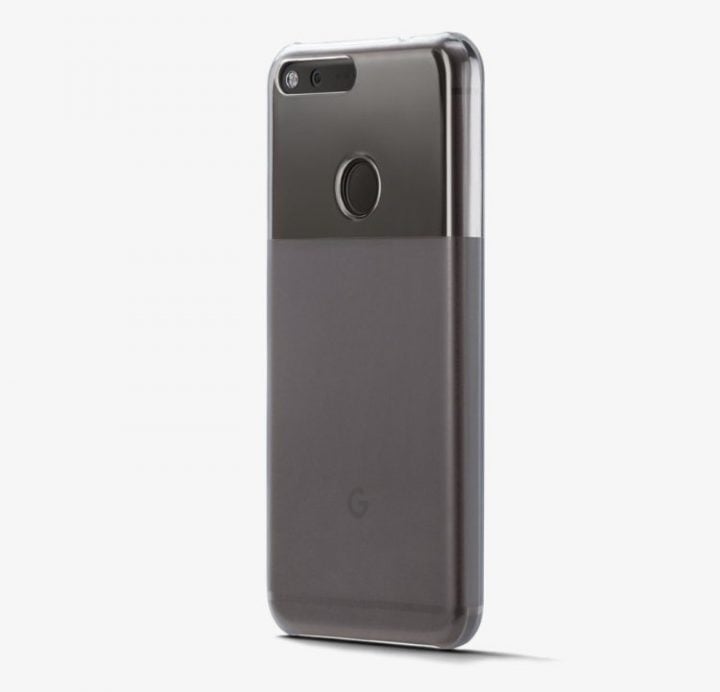 Getting a case from the phone maker themselves is often the best route to take. Google's clear cases show off the unique design, glass back, or that Really Blue Pixel model.
It looks like a standard cheap TPU case, but Google uses a hard durable polycarbonate plastic. There are precision cutouts for all of the ports, buttons, and sensors. This is a sleek and minimal way to protect the Pixel or XL. It's available now in the Google Store, but it's expensive.

As an Amazon Associate I earn from qualifying purchases.