Google Play Music All Access for iOS Reportedly Launching This Month
Google Play Music All Access is said to be launching on iOS later this month, according to Engadget, which says that "sources aware of Google's plans" say that Google is currently testing out the iOS app internally, but still has a few bugs to fix before a public release. However, the app is planned to be released later this month at some point.
Since first announcing Google Play Music All Access back in May during Google I/O, the company has been delaying the iOS launch for several months. It initially said that All Access would come to iOS within the next few weeks, but that was said back in May. Four months later, we still have yet to see the service launch on Apple's platform.
However, it seems October is the finally the time, and Android users will no longer be the exclusive users over the music service. If you're unfamiliar with Google Play Music All Access, it's essentially Google's version of Spotify and Rdio, allowing users to play specific tracks on-demand and save them for offline use as well. Google Music also lets users upload their own music library and mix it in with the on-demand music offered by All Access, similar to Spotify, which also lets users upload their own music library.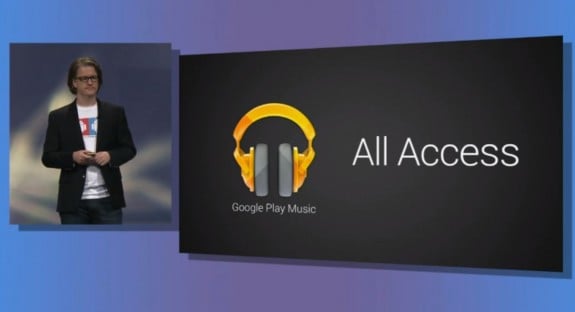 Currently, iOS users have had to make due with unofficial Google Music apps, like gMusic, which was updated with the ability to work with All Access capabilities.
Android head Sundar Pichai said during Google I/O back in May that Google Play Music All Access would launch on iOS sometime in June, but that timeline quickly expired without a word from the company on its progress. We still don't know the reason as to why Google has been delaying the launch, but Engadget thinks that it may have something to due with issues when enforcing DRM on the streaming music, but no one can be absolutely sure.
Google Play Music All Access is priced at $10 per month for unlimited streaming of music on-demand. It's priced competitively with other big players in the streaming music business, including Spotify and Rdio, but we'll have to see how big of a splash it makes when it launches on iOS, hopefully this month.

As an Amazon Associate I earn from qualifying purchases.