Google Play Music Goes Free Ahead of Apple Music Release
Today in a change aimed directly at Apple Music which is set to be released later this month, Google made its biggest move in the music space yet. This morning Google announced its popular Google Play Music service will be completely free, with ads, for those who don't want to pay the usual $9.99 per month price.
Google Play Music continues to be more and more popular with millions of songs available for users, a free song of the day each and every day, and a storage limit of 50,000 songs in the Google Cloud. Making all of this completely free is a huge change, and will directly take on Apple's latest music release.
Read: How to Remove Devices from Google Play Music Limit
Google made the announcement this morning confirming that users will be able to get nearly any song, at any time, completely free with Google Music. Taylor Swift probably isn't too happy with the news, but this is a big move that should make both Android and iPhone owners happy, since Google Music works on both platforms.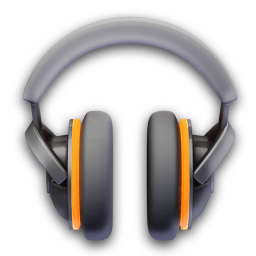 It's worth noting that this isn't the full Google Play Music All Access with on-demand streaming of any song, similar to the $9.99 a month option. Instead, this new free ad-supported model is for users uploaded songs, up to 50,000, and Google's own hand-picked music radio stations. Basically delivering free radio playback to users.
This is ad-supported radio streaming, similar to Pandora or Songza, which Google recently purchased. Users will be able to subscribe and listen to radio stations streaming free music. Here's what Google had to say in it's announcement this afternoon.
At any moment in your day, Google Play Music has whatever you need music for—from working, to working out, to working it on the dance floor—and gives you curated radio stations to make whatever you're doing better. Our team of music experts, including the folks who created Songza, crafts each station song by song so you don't have to. If you're looking for something specific, you can browse our curated stations by genre, mood, decade or activity, or you can search for your favorite artist, album or song to instantly create a station of similar music."
Users won't be able to make their own playlists, save music for offline listening, or search and play any song from the 30 million available on Google Play. Instead, this is free radio playback. It's a bit confusing, but hopefully when the Android and iOS app launches later this week more details will be available for those interested.
To be exact, this is not Google Music All Access being free with ads, this is Google Play Music radio streaming that's free. Google is sticking to playlists similar to the radio, rather than on-demand full access to all the music similar to All Access or Spotify. It's an interesting approach, likely aimed at getting users to enjoy music and eventually signing up for Google Music All Access for $9.99 per month.
The biggest thing users need to know is they won't have full control over the music being played with this free model. You'll be able to skip songs (up to 6 per hour) and listen to hand-curated radio stations made by Google, not create your own playlists.
Google's new ad-supported free Music option is available on the web starting today, and will be available for Android and iOS later this week. We'll update once the app is released and we have additional details.

As an Amazon Associate I earn from qualifying purchases.