Google Play Store Updated to Resolve Early Problems
After having re-branded its digital storefronts from Android Market to Google Play, early problems with the Google Play app forced Google to quickly deploy and push out a new update. Early adopters to the Google Play storefront noticed that some of the link to the store was broken and even if the store loaded, apps and content that are highlighted on the store's main page did not automatically refresh or update. Fortunately, Google has responded quickly and is now pushing out a new Google Play Store app update, which brings the app to version 3.4.7.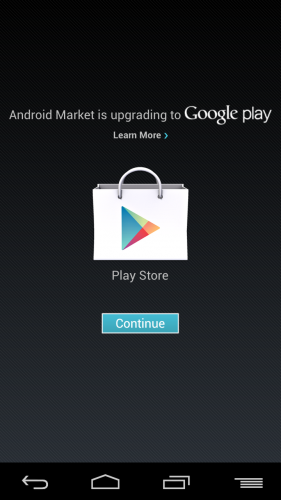 Users noted that early issue with the old update affected Motorola devices more than other brands.
If you want to go ahead and update the Google Play Store app to the latest version, you can manually download the APK to your device and install it from there. Otherwise, if your device still shows Android Market, when the update is pushed, you should have the latest version of the Google Play Store.
Google Play Store is essentially the same as Android Market and unifies apps, music, books, and movies. The switch in branding from Android Market to Google Play suggests a larger shift for Google, which may want to indicate that its app store will encompass more platforms rather than just Android. For instance, even though Google TV is powered by Android, it is branded as Google TV and a Google Play Store would make more sense than Android Market on that platform. But beyond Google TV and Android, perhaps Google has more projects up its sleeves that may tap into the Play Store in the future.
Via: Phandroid

This article may contain affiliate links. Click here for more details.