Google Reverses Google Maps Block on Windows Phone
In a pseudo-armistice, Google has reversed its position on blocking Google Maps access via the mobile Internet Explorer browser on smartphones running Microsoft's Windows Phone platform. It was reported earlier that Google had redirected access to Google Maps so it won't work on Windows Phone 8, previously citing incompatibilities with IE mobile. However, users on Windows Phone 8 cried foul and anti-competitive behavior as Google Maps had previously worked on the browser on Windows Phone. It looks like Google has reversed its position and now Windows Phone 8 users will continue to have access to Google Maps.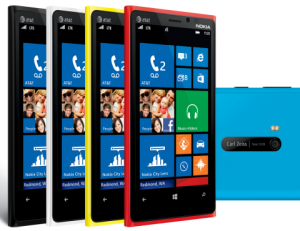 In a statement to The Verge, Google explains its new position citing that it makes changes to Google Maps access from time to time due to testing features and experiences. Apparently, Google says that IE experience isn't optimized.
We periodically test Google Maps compatibility with mobile browsers to make sure we deliver the best experience for those users.

In our last test, IE mobile still did not offer a good maps experience with no ability to pan or zoom and perform basic map functionality. As a result, we chose to continue to redirect IE mobile users to Google.com where they could at least make local searches. The Firefox mobile browser did offer a somewhat better user experience and that's why there is no redirect for those users.

Recent improvements to IE mobile and Google Maps now deliver a better experience and we are currently working to remove the redirect. We will continue to test Google Maps compatibility with other mobile browsers to ensure the best possible experience for users.
This is quite a stark contrast from earlier statements from Google, citing that it had designed Google Maps without considering the experience of IE and would therefore restrict IE access.
Google Maps became the latest battleground between Microsoft and Google in the war of ecosystems. Google had previously stated that it would develop Google apps for Microsoft's Windows 8, Windows RT, or Windows Phone platforms, and the Internet giant further said that it would drop Exchange ActiveSync support, which would restrict calendar and contacts synchronizing on devices running Microsoft's platforms.

This article may contain affiliate links. Click here for more details.