Google Revives Grand Central as Google Voice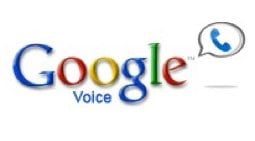 Just in time for the Easter season, Google has brought Grand Central back from the seemingly dead as Google Voice.   If you aren't familiar with Grand Central, that service (bought by Google awhile back) allowed users to use one Grand Central phone number to handle calls from the many phone numbers that we all have attached to us.
As with the original promise of Grand Central, Google Voice, promises that you only need one phone number for folks to contact you. A customer/friend/whomever calls you on that number instead of your office number or mobile number and wherever you are you get the call.
Google Voice has added some new features including transcribed voice mail, text messaging (they get forwarded to your mobile phone), settings that allow you to route calls from specific callers directly to voice mail, and a GMail-like UI for the web. You can configure and work with Google Voice via voice prompts on your phone or via the web UI.
In the intial rollout, only those who had Grand Central accounts will be able to use the system, but Google says that in the next few weeks it will be rolling out Google Voice to those not on the bandwagon yet.
One way or the other, this will be big. I'm no sure if we'll see mass adoption of this, or how quickly, but this is certain to disrupt a number of business models out there. For example, a number of existing phone services charge for call forwarding which is a real PITA for those who have multiple phones. I never used Grand Central, so I'll be watching for this roll out to take place. Love to hear your comments about what you think about this, whether you were a Grand Central user or not.
Interesting to watch as Google plants its flag in yet another big market.