Google Rolls Out Google+ Sign In To Compete with Facebook and Twitter
Google is bringing its Google+ sign in to the masses with new tools designed to position it as an alternative to Facebook and Twitter's login schemes.
The new code, which was announced this past Tuesday by Seth Sternberg, Director of Product Manager for Google+ on the Google+ Developers Blog, allows independent developers to use Google+ sign in to authenticate users and power their own applications and services while, according to Google, prohibiting spam. For developers this means there's no need to build any login systems or request that users create an identity specific to their service. For users this means that as along as you've got a Google+ account your credentials will follow you, creating a one username and password scenario for most of your internet life. This same username and password can also be used by smartphone and tablet developers.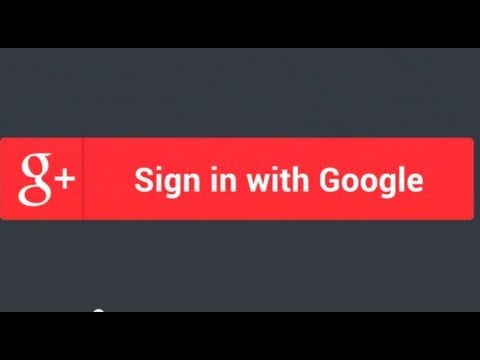 By letting other sites build on your established online identity, companies are able to learn more about the websites you use every day. Even if that information is only how much you frequent a publication, that's just another building block in the effort to learn more about what their users appreciate. Google's move to roll out Google+ sign in comes after years of Twitter and Facebook solidifying a lead of using one service for all of your online needs. However Google isn't the first large internet company to have designs on user sign in as a way to bootstrap their online social networks and properties into relevancy.
Microsoft's Microsoft Account, originally launched as Microsoft Passport, was originally designed to do much of the same: allowing website developers to use its login frame to make it easier for users to keep track of their online identities.
Oddly enough, Sign in with Google isn't being made available to developers of Microsoft's Windows Phone and Windows 8 platforms. Only applications and web experiences for iOS, Android, and the web will be able to use the technology which is available immediately on Banjo, Beautylish, Fancy, Fitbit, Flixster, The guardian, OpenTable, Shazam, TuneIn, USA Today.