Google Search App iPhone and iPad Update Looks Beautiful (Video)
Google just delivered a beautiful update to the company's Google Search app for the iPhone and iPad
The Google Search app for iPhone and iPad replaced Safari as my browser of choice, earning a spot in the iPhone and iPad dock.
It's faster and offers a beautiful new full screen image search which looks awesome on the iPad.
The Google Search app opens to the basic Google search page, but offers much more. From the app users can search with voice and Google Goggles, which uses your iPhone or iPad camera to find things on the web. It also gives you one tap access to the online Google apps and the apps you install on your phone.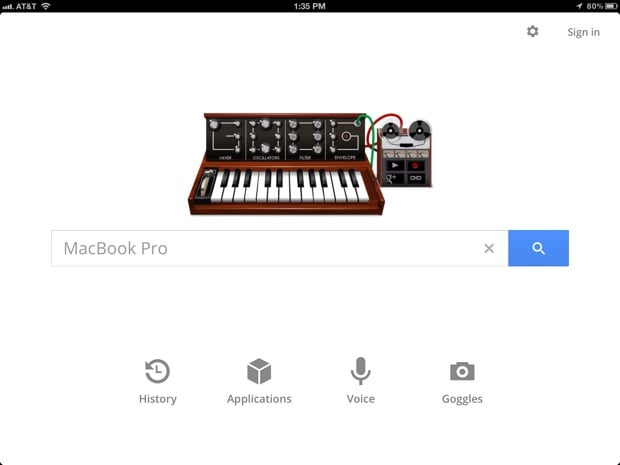 Watch my video review of Google Search for iPhone and iPad:
To access apps, just tap on the Applications icon at the bottom of the main screen. You can use all of your Google apps online with both apps. The iPhone app also lets you tap to open other Google iPhone apps, like the Google+ app or Google Voice app. The iPad versions lacks this feature, likely because not all the Google mobile apps offer iPad versions.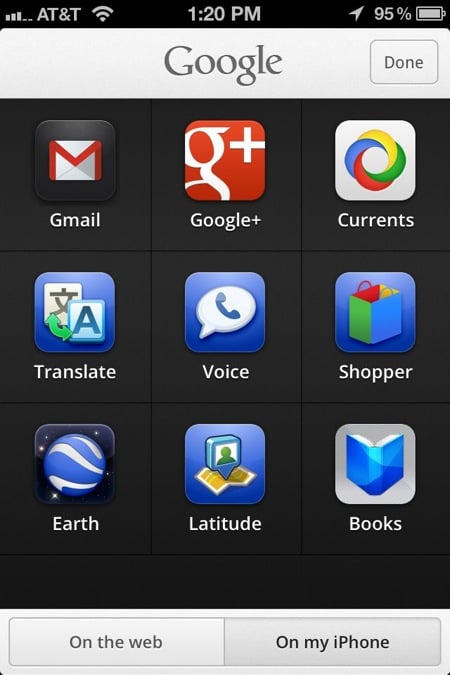 You can use the app for quick access to all the other Google apps. Put the apps in a folder out of the way and use Google Search to open them. The iPad version uses a slick browser to deliver access to the web apps.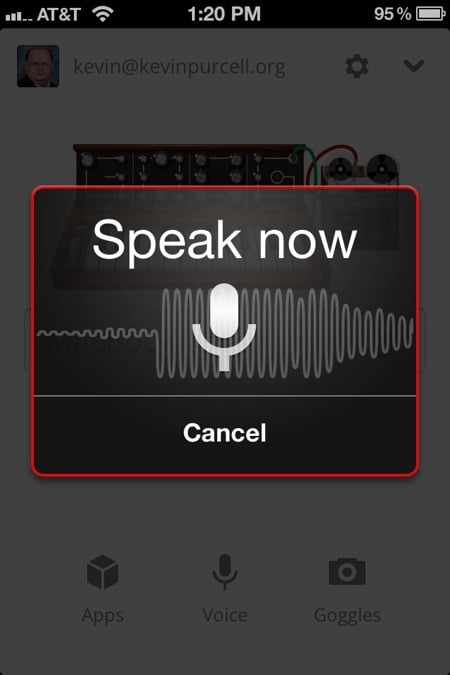 With Siri slipping in quality lately, the Google Search voice search tool gives you a wonderful alternative. It did a good job, so long as I spoke clearly with a good Internet connection.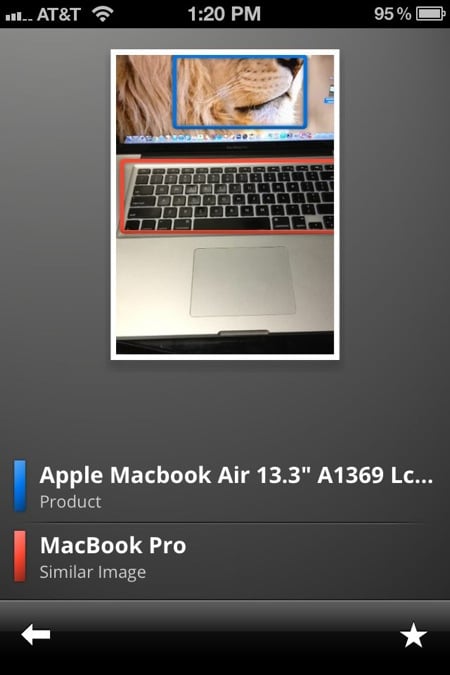 Searching via Google Goggles didn't produce great results, but if you can take a picture in a brightly lit area with plenty of contrast between the item you're search and the background, it usually works well enough to get your search started.
The app also keeps a search history, which I like. Sometimes I want to repeat a search and this gives me quick access to those.
The full screen image search results look incredible. Quickly swipe to switch between the search results.
The app looks great and the screens move fluidly as you swipe between them. Google infused a sense of style with their recent app updates. The new Google+ app which looks even more attractive. The Google Search app brings a pretty interface along with a lot of useful functionality making it my first stop for surfing on my iPad and iPhone.
It still could use some improvements. I use three accounts regularly, so I'd love to switch between them within the app. The iPad needs iPad versions of apps like Google+ so that you can use it like the iPhone to quickly access all your installed apps.
Get the free iPhone or iPad version today. You'll find it useful and attractive.