Google Search for Windows Phone Gets Voice Search and More
Google and Windows Phone don't have what we'd call a great relationship. From issues with a YouTube app and temporarily blocking Google Maps, the situation could use some improving, and today that's exactly what is happening.
This week Google finally updated its Search app for Windows Phone, and with it came a few much requested features and services integration. While most Android and iOS users have been enjoying it for months, Windows Phone users have been sticking with Bing, but now they have options. Competition is a good thing and as a result Google was forced to update its Search app, and we have more details regarding what's new below.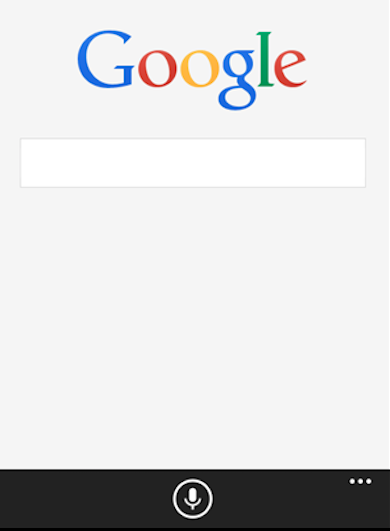 Google sign-in support is a big one, as it previously wasn't compatible to sign in with all of the many services from Google. This has been a major issues for Windows Phone and Lumia owners for sometime, it's finally fixed though, and that isn't all you'll get either. Next up is voice search with Google Search, only it's not how you'd expect it to perform.
Google Search on Windows Phone now allows users to search using their voice, but you can't activate search by saying "Google" or "OK, Google" like with Android and iOS. So while it's a welcomed improvement, there's still room to make it better. You'll also get Google image viewing with the latest update, for those who'd rather not use Bing for everything.
Read: Google Voice Users May Want to Avoid Windows Phone
Overall the changes are important, but not as major as many would expect. We've already had voice search features with Bing, but saying things like "How's the weather" to Google Search will get an actual result, not just search the term. The interface is familiar with what we see on competing platforms but isn't nearly as polished as Google still isn't putting much effort into the platform. For those curious get it today from the Windows Phone Store.