Google Selling Unlocked Galaxy Nexus for $399
Google is now selling the unlocked Samsung Galaxy Nexus on the Google Play Store for $399.
The Galaxy Nexus is Google's latest attempt at selling an unlocked Nexus device to consumers with no contract. Google Play is the only way for U.S. users to get the GSM/HSPA+ version of the Galaxy Nexus without importing the phone. At $399 it's a lot cheaper than importing, and less expensive than almost mother other available unlocked smartphone.
Verizon and Sprint both sell the Galaxy Nexus for $199, which makes the unlocked version only twice as much as the on-contract version. At $399 the Galaxy Nexus is also a lot less expensive than the unlocked iPhone 4S which starts at $649.
(Read: Galaxy Nexus Review)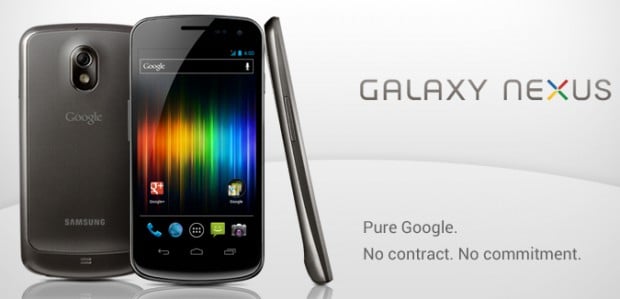 The unlocked Galaxy Nexus will work on AT&T's "4G" network, as well as T-Mobile's 3G network. The phone might even work on Straight Talk's $45 a month unlimited plan.
Buying the phone unlocked also means AT&T and T-Mobile can't block the phone from downloading Google Wallet. In fact, buying the phone through Google Play will give users $10 in Google Wallet to start. It's not much, but enough to get new users started, as long as they can find a place that accepts Google Wallet.
Google tried selling unlocked devices before when it launched the Nexus One, and later with the Nexus S. Google later pulled the unlocked versions of each phone, as it seemed users preferred buying phones on contract. Neither phone cost as little as $399, which could make the Galaxy Nexus more appealing.
With a $399 price tag, the Galaxy Nexus is just $100 more than many new smartphones like the Galaxy Note. For people who need or want a new smartphone but don't want a new contract or they aren't able to upgrade yet, a $399 Galaxy Nexus seems like a great choice.