Google Shows Off Android Wear in 4 New Videos
With two Android Wear smartwatches available today from retail stores and Google Play, and a third coming next month, Google is finally prepared to start showing off its latest gadget with four brand new TV ad spots.
Earlier this year Google announced a brand new operating system and platform for wearable devices like a smartwatch called Android Wear. After a few months of waiting the first two smartwatches running Android Wear were officially announced at Google I/O in June, and are now for sale directly by Google.
Read: Samsung Gear Live: Hands-on with Android Wear
Today Motorola announced they'll be hosting a media event on September 4th to unveil two new smartphones, as well as officially announce a release date for the Moto 360 smartwatch. It is the most anticipated watch of all thus far, so now that a trio of options will be available to consumers Google is ready to show the world what these wearable gadgets have to offer.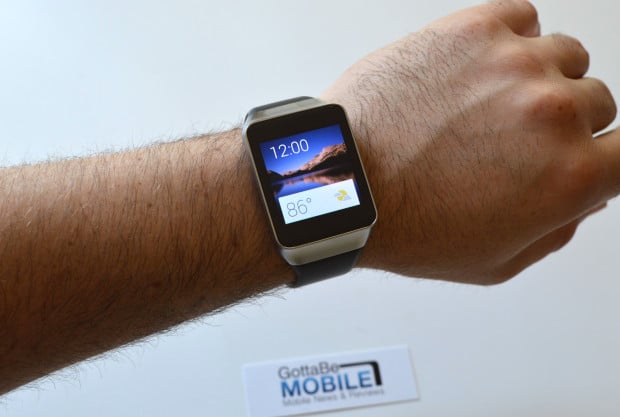 We've yet to see any sort of advertising or primetime discussion about Android Wear. From Google, or other public sources aside from dedicated tech blogs, but that's about to change. It appears as if Google is ready to give Android Wear a massive push into the public eye with at least four new TV ad spots that should be airing soon.
There's a lot to like about Android Wear. Essentially being an extension of your smartphone getting calls, texts, Google Maps navigation, alerts, and even all the voice commands and Google Now controls from our phones – right on your wrist. Some may call it a redundant technology, but it's gaining popularity and we expect Apple to announce an iWatch later this year too.
Read: How to Change Watch Faces on Android Wear
Our hands-on video above, and how tos will give you an idea of the few things you can do with Android Wear, but Google is taking things a step further by sharing four videos with us today. Google doesn't discriminate, and they're showing off all three devices in these new videos.
The first video explains how a smartwatch with Android Wear can give you all the information you need, all the time. Ready at a glance. They're pretty good videos, so check the rest out below.
The last few videos highlight many key features that users will want. Things such as water-resistance, and all those easy to use voice commands when your hands are free. With Google's Android Wear watches you don't need a free hand to pull out your phone, simply say "Ok Google" to your watch and make a call, send a text, or even search for directions and ask questions.
These are just a few short and sweet commercials that we can expect to see on TV in the near future, and more are likely coming. The Moto 360 will officially be revealed on September 4th in Chicago, and lately more and more rumors are suggesting new smartwatch options are coming from HTC, OnePlus, Fossil Watch Group, and possibly another next month from Samsung.
Read: Moto 360 Release Date and Rumor Breakdown
The Moto 360 will be the first round Android Wear smartwatch with a traditional jewelry design, and has a lot of users excited. It offers an aluminum design, wireless charging, improved battery life, and tons of strap customization the others simply can't match. We've been hearing September 10th is the launch date, but will be able to confirm all the details come September 4th as Motorola makes it official.
Look forward to plenty of videos from Google showing off Android Wear, and more Android-powered smartwatches from an array of manufacturers in the near future. This fall more will be coming, and we'll keep our eyes peeled for additional details.

As an Amazon Associate I earn from qualifying purchases.