Google Shuns Ads on Google Glass
Though Google generates a significant portion of its revenues on placing ads, the Internet search giant is making a bold move in asking developers of its new Google Glass platform to not embed ads into apps made for the new wearable computing form factor. The company had issued guidelines just as Glass is beginning to ship to developers, stating that it doesn't want ads to get in the way of the user experience.
Google Senior Developer Advocate Timothy Jordan explains to Glass developers that "users want Glass there when they need it, but out of the way when they don't." Google says that the "user's life comes first."
And according to CNET, Google is advising app developers that they may not "serve or include any advertisements."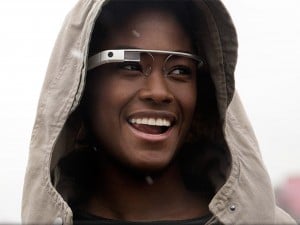 Having an ad-free approach may be beneficial in trying to get consumers to adopt this new unproven computing platform. At launch for developers, Google is charging $1500 for the privilege of being a Glass Explorer, but the company says that the device will cost less than that when it retails to consumers later this year.
The most interesting thing is that developers may "not charge" users to download apps for the device.
Right now, though Google is limiting what developers have access to in developing for Glass to make Glass less prone to crashes or malware attacks and help to maintain its promise of day-long battery life. Native code, for example, is not allowed and apps must communicate with third-party servers through encrypted links. Developers don't have access to voice input, and the possibility for augmented reality apps is right now limited.
In the future, though, a Glass Store for apps may still be in the cards as is advertisements that may be served by Google. Hopefully, Google will have more experience with relevant, location-based ads by that time so users will get more useful ads rather than random ads that appear today.
We'll perhaps hear more about how Google will allow developers to monetize their apps at Google I/O next month.