Google Smartwatch Revealed as Android Wear Platform Debuts
As promised a few weeks ago, today Google has officially released and unveiled its new platform for wearable devices, and it starts with the smartwatch.
The smartwatch is reportedly only the beginning of this new project, which will be called "Android Wear", Google's new wearable platform and SDK. Along with the announcement from Google's head of Android, Sundar Pichai, we also received a quick glance at a few prototype devices that we'll call the Google Now Smartwatch. Again, these are prototype developer devices, which will set the stage for retail products later this year.
Android Wear is a project that will extend the Android operating system millions of users around the world love on smartphones and tablets, and deliver it to the wearable market in a useful manor. Google's essentially delivered a finely tuned version of Android built and customized specifically for small, low power, wearable devices like the smartwatch and beyond.
They'll do a lot more than tell time and give us push notifications from our smartphones too, like many watches do today. What we're seeing looks like a smartwatch running Google Now and Google Search. Essentially being contextually aware of your surroundings, and mostly controlled by the users voice. Google's released a few short videos to help highlight Android Wear, and we have them both for you below.
https://www.youtube.com/watch?v=QrqZl2QIz0c
Here are a few of the important details and highlights outlined by Google:
Useful information when you need it most. Android Wear shows you info and suggestions you need, right when you need them. The wide variety of Android applications means you'll receive the latest posts and updates from your favorite social apps, chats from your preferred messaging apps, notifications from shopping, news and photography apps, and more.
Straight answers to spoken questions. Just say "Ok Google" to ask questions, like how many calories are in an avocado, what time your flight leaves, and the score of the game. Or say "Ok Google" to get stuff done, like calling a taxi, sending a text, making a restaurant reservation or setting an alarm.
The ability to better monitor your health and fitness. Hit your exercise goals with reminders and fitness summaries from Android Wear. Your favorite fitness apps can give you real-time speed, distance and time information on your wrist for your run, cycle or walk.
Your key to a multiscreen world. Android Wear lets you access and control other devices from your wrist. Just say "Ok Google" to fire up a music playlist on your phone, or cast your favorite movie to your TV. There's a lot of possibilities here so we're eager to see what developers build.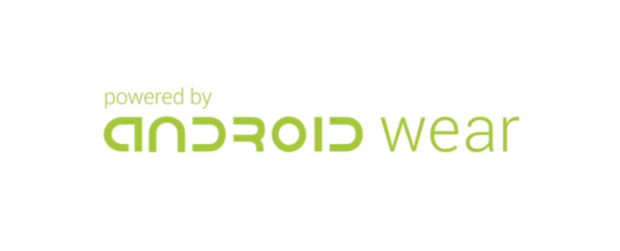 As expected most of the functions and features will be centered around Google Now. Using the power of Google Search and Google voice controls, we'll be able to get and interact with information through wearable devices like never before. Google Now is a key aspect and feature of the Nexus 5 smartphone, and the company looks to continue that effort to wearable devices. Here's another look at some developer kits actual in action.
https://www.youtube.com/watch?v=0xQ3y902DEQ
The Android Wear Developer SDK isn't just about Google services, it's about what developers can help build and contribute. It's with this release today developers around the globe can start digging in and developing their own apps, games, and services that can be used on smartwatches and other wearable devices.
It's no secret that a Google smartwatch is in the works, initially an LG-made Nexus smartwatch, but we've heard rumors from countless other manufacturers including Samsung and HTC. The first "Google Now Smartwatch" rumors appeared from sources close to HTC, claiming they'll be available later this year in time for the holidays.
Motorola and LG both just announced new Android Wear-powered watches, and we'll have more details shortly.

As an Amazon Associate I earn from qualifying purchases.