Google Smartwatch Specs Leak as iWatch Rumors Heat Up
This week Google announced plans to launch a brand new developer platform for wearable devices running on the Android operating system. One which will mainly be focused on smartwatches, Google Glass, and other wearables. This comes at a perfect time when lately there's been plenty of talk about a possible Apple iWatch.
We've been hearing rumors about a Google smartwatch since as far back as October of last year, possibly to be branded as a Google Nexus Smartwatch, and now today the official specs have reportedly been revealed by @evleaks. With similar specs as the Samsung Galaxy Gear 2, the LG-made Google wearable could indeed be real, and coming soon.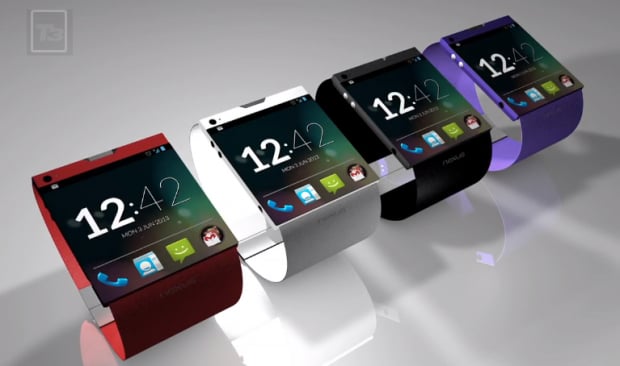 According to @evleaks the LG-made Google Smartwatch will be packed with high-end watch specs like the Galaxy Gear 2. Talk of a 1.65-inch curved IPS display with 280 x 280 resolution. 512MB of RAM (which Android 4.4 KitKat is designed to run on) and 4GB of internal storage. There's no details on the processor, but we're assuming some sort of dual-core chip to keep things smooth.
With a new wearable SDK platform set to be available within the next two weeks for Android developers, now would be the perfect time for a few leaks to start appearing regarding what Google and LG have planned. Original reports suggested a late 2013 launch of a Nexus smartwatch, but that clearly never happened.
Instead, we could see initial wearable devices and technology running Google's Android, or the rumored Google Now Smartwatch OS later this year, just in the for Google's annual I/O developer event.
Read: 5 iWatch Features We Want to See
Between the newly unearthed Apple patents for wearable tech, presumably for the iWatch, not to mention a new Healthbook app coming in iOS 8 Apple is clearly gearing up for wearables, and so is Google. Based on reports, rumors, and speculation 2014 could be the year both embrace wearables and the smartwatch.
If a developer smartwatch does arrive soon, it will be before the Google I/O developer event in June, which would likely put Google ahead of Apple for a potential release date for the general public. Initial rumors said the LG Google Smartwatch would be released in June at Google I/O, not revealed, so we could be learning more about Google's watch aspirations sooner than originally expected.
That all said, both Google and Apple look to give Samsung some serious competition later this year. Not to mention Sony, Pebble, LG, and even HTC in the wearable market.