Google Talks Nexus Supply Issues, Hints at Motorola's Future Products
In its earnings call, Google gave some hints about what's happening as it dives deeper into the hardware business with its Nexus smartphone and tablet line as well as the newly acquired Motorola Mobility unit.
Nexus Supply Issues
In terms of the Nexus product line, hardware partner LG had initially denied shortages of the Google-branded phone only later to lay blame on its partner for the constant shortages of the popular and wildly affordable Nexus 4. Google has now spoken up about the Nexus 4 shortages and says that it is working hard to fix supply issues.
"Clearly there's working to be done managing our supply better, and that is a priority for our team."
It's been speculated before that Google had not anticipated high demand for the Nexus 4 smartphone and did not source enough components or manufacturing time with LG to produce high volumes. The smartphone was quickly sold out after it was made available and constant sell outs after inventory refreshes happen is preventing anticipating hopefuls from owning the latest Nexus smartphone since it was introduced late last year.
As Google and LG are rumored to be partnering for the next Nexus smartphone, the Nexus 5, and a Nexus tablet, the Nexus 7.7, hopefully these supply issues will get resolved regardless of who was to blame for Nexus 4-related issues.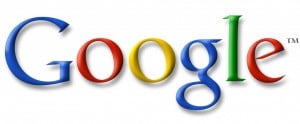 Hints for Motorola
In terms of Motorola, Google's Larry Page has hinted that a more rugged device with improved battery life will be coming. According to a report on 9to5 Google, Page had hinted at a more "impact-resistant" design with better batteries, but did not go into details. Will this be part of the new X Phone that's been hot on the rumor mills lately?
I am excited about the business. In today's multi screen world, the opportunities are endless.  Think about your device.  Battery life is a huge issue.  You shouldn't have to worry about constantly recharging your phone.  When you drop your phone, it shouldn't go splat.  Everything should be a ton faster and easier.  There's real potential to invent new and better experiences.
It's unclear how 'innovative' these features are as Motorola had been working on those exact features on products prior to the Google acquisition. The Defy products are intended to be consumer-rugged smartphones without the bulk and Motorola had been working on water-resistant nanocoating for its Droid RAZR series. In terms of battery improvements, Motorola Smart Actions (software) and bigger batteries inside the Droid RAZR Maxx series (hardware) are addressing battery life concerns for some time now.
Page says that when Google had acquired Motorola Mobility, it had also acquired between 12 to 18 months of products in the pipeline that the company had to work through. Now that some time has elapsed since the acquisition had closed, Google should be able to start injecting its own vision and DNA into Motorola's hardware business for more products that are to come.

This article may contain affiliate links. Click here for more details.