Google Teams Up With Sprint to Reveal Mobile Payment, Digital Wallet on Thursday?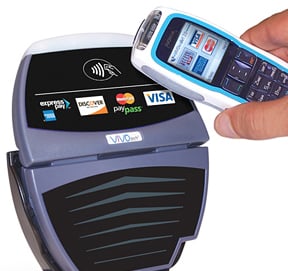 The race is on in the mobile wallet and digital payment space with NFC adoption to kick in full gear. Sprint and Google are teaming up, and sources tell Bloomberg that the two companies may be ready to reveal its digital payment service as soon as Thursdasy, May 26th.
When the service rolls out initially, at least the Sprint Nexus S 4G branded by Google and made by Samsung would be compatible with the service as that device, along with the Nexus S by T-Mobile, are the only two devices with NFC, or near field communications, technology embedded.
While the nation's top carriers–AT&T, Verizon Wireless, and T-Mobile–have partnered together to form Isis, a mobile payment venture, Sprint is forging its own separate way and have promised that it would have something ready by the end of the year. The carrier was rumored to be working a different compensation method rather than operate on a percentage of sales to monetize the service.
Together with Google, Sprint may be the first carrier to show the results of its efforts, if Bloomberg's reports are accurate. The companies may be ready to demonstrate their mobile payment service at the All Things Digital conference next week.
To ensure a secure commerce experience, Google is using hardware from VeriFone and ViVOtech.
As RIM, Nokia, Apple, and others are investigating NFC, Sprint should have additional phones as well in the future to have NFC embedded in them. Google, which is making a strong push for NFC, is calling on developers at the recent Google I/O conference to come up with applications leveraging the technology.