Google to Take On iPhone 5C With Low Cost Moto X Lite
Could a Moto X Lite be coming? Google executives hinted that much at Motorola's unveiling of the Moto X yesterday, promising that more products will be coming to the Moto X family, including a low cost option.
Though the Moto X has more mid-range specs, the device's pricing in the U.S., when paired with a two-year contract, at close to $200 for a 16 GB model and $250 for a 32 GB model, seems more competitive with high-end flagships as the comparable iPhone 5 costs $200 and $300 respectively for the same capacities. As such, though the Moto X may feature mid-range specs, Motorola is banking that consumers won't mind spending about as much as a high-end flagship for the personalization options on the hardware level and for Motorola's custom software enhancements.
That leaves the doors open for the entry-level or mid-range space, and Motorola will be using the Moto X brand to enter that space in the coming months.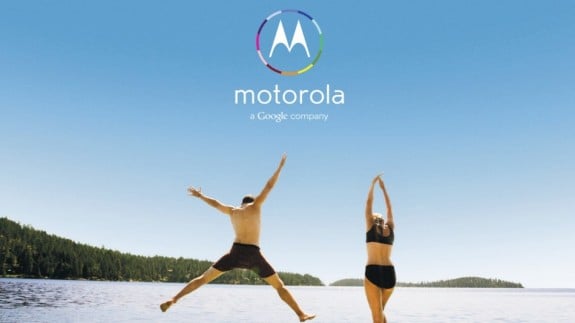 "The experience of devices you can get for less than $200 is subpar right now," Motorola head Dennis Woodside told CNET in an interview. "We want everyone to have access to affordable smartphones."
Woodside's remarks could be interpreted as a jab against other Android partners, including Samsung, HTC, LG, Huawei, and ZTE in the sub-$200 space.
Noting that more affordable smartphones aren't necessarily just for emerging markets anymore, Woodside says that the prepaid market in the U.S. is also ripe for such a device. Boost Mobile, Virgin Mobile USA, and T-Mobile prepaid could all be destinations where a low-cost variant of the flagship Moto X could land.
"Moto X is the brand that we are most focused on," he said. "And there is more to come. You will see additional products within months."
Woodside didn't go into details about what features from the Moto X would still be retained on the low-cost variant.
Android rival Apple is also heavily anticipated to go after the low cost market with its rumored budget iPhone 5C. Though the device may cost less than the flagship iPhone 5S that's rumored to launch alongside the 5C, the budget model will still come with some great specs, including rumors of 1 GB RAM, an 8-megapixel camera, and a 4-inch Retina Display all cloaked in a colorful unibody plastic shell.
In the Android space, the Moto X Lite would have to go head-to-head with HTC's One Mini, slated for an arrival on AT&T's network, as well as Samsung's Galaxy S4 Mini. Motorola also has the Droid Mini, recently announced for Verizon Wireless at just $99 on a two-year contract, that would compete directly with the Moto X Lite. Though the Droid Mini costs considerably less than the Droid Ultra and the Moto X, it shares many of the same DNA as the other models, including a 10-megapixel ClearPixel camera sensor and processing prowess. All models come with Motorola's software tweaks.
And then there's the Windows Phone-based Lumia 520 and 521 from Nokia. Those devices cost $100. Just $100, no contract required. Motorola will have a very competitive market to enter when it launches a stripped down version of its flagship phone.

This article may contain affiliate links. Click here for more details.