Google Turns Contacts into Relationships, Lets you "Call Mom"
Voice controls and search on mobile devices is nothing new, but Google Search has continued to improve with each and every update, that it is now becoming one of the most powerful and useful features of Android.
As if Google didn't automate enough things or know plenty about us already, the newest Google Search update asks for access to our contacts, which will allow voice commands like never before. Contacts can now be set as relationships, or figured out automatically by Google. Simply saying "Ok Google, Call Mom" to your Google Search bar will instantly call Mom, even if you're impersonal like me and have her saved in your contacts under a different title.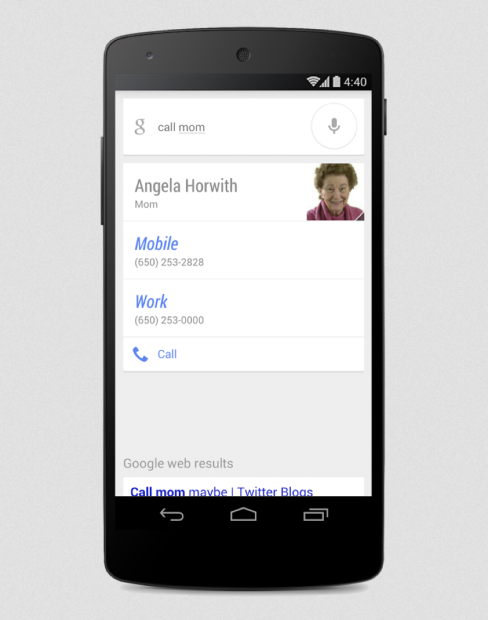 Specific contacts can now be saved under Mom, Dad, Brother, Girlfriend or even Baby. All you need to do is say, "Ok Google, Call baby" and Search will ask who your girlfriend is, and let you pick which contact can be associated with that name. Hopefully there's an undo feature though, in case someone needs to set a new significant other.
This is an opt-in feature, meaning you won't be required to set this up or share contacts with Google Search. Upon the first request Google will let you know they're looking for more details, and you can opt yes or no when it comes to sharing contacts and improving contact search recognition. So don't get out the tinfoil hats just yet.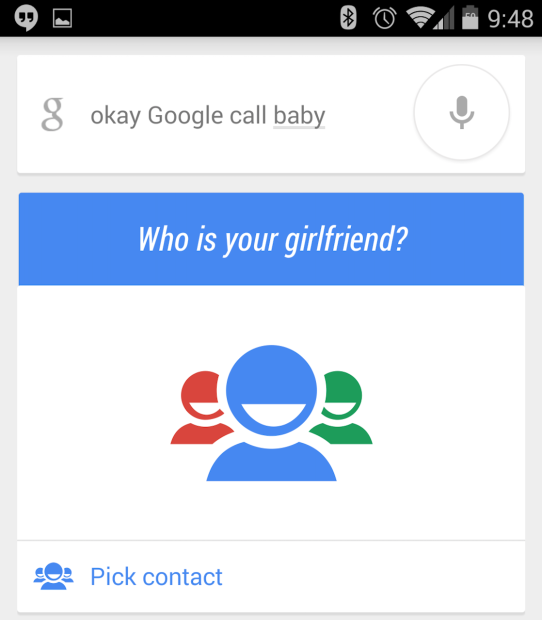 So far it appears to only support the extended family, and it even supports destination. Meaning if you'd like to call Mom on her Cell vs at home, you can do that even though you set a main number during initial setup. This is a work in progress, and likely will be improved soon, and now all we need is to be able to say, Ok Google, turn off WiFi" to do those quick and simple tasks.
No app updates are required by the user, as this is a backend improvement by Google. Users should be able to give it a try today and enjoy the latest improvements to Google Voice Search.