Google Update Delivers Voice-Activated Camera to Android
When it comes to using our smartphones to take pictures, manufacturers are always looking to improve how easy or fast the process is. Today Google's introduced a new feature that should work with most Android smartphones and tablets, and we'll explain how to use it below.
Motorola has motion controls where the camera opens with a flip of your wrist while holding the phone, and many apps can let you launch the camera right from the lockscreen. Today though, Google added a feature that allows voice controls to take photos and record a video.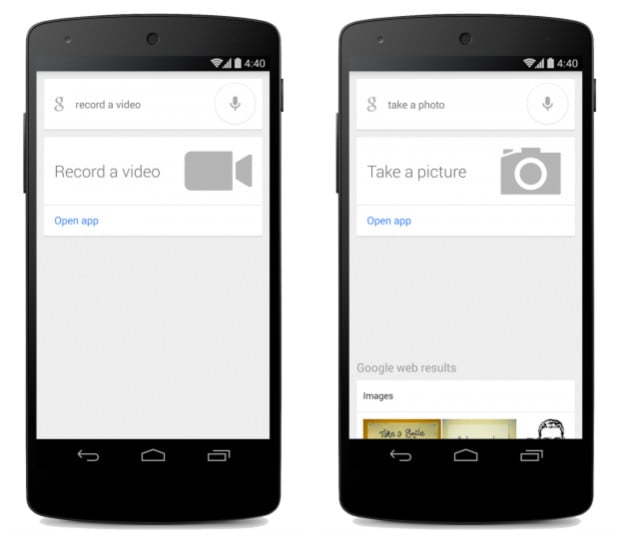 While this feature isn't as powerful as many would like, users will now be able to simple say "Ok Google, take a picture" with the Nexus 5 and Google Now (Search) will instantly launch the camera and get you ready to snap a photo.
For those without a Nexus 5 but use Google Search, tapping the Google Search microphone and saying the same line will achieve the same result. Then, you can also record videos using the same method. A quick "Ok Google, Record a video" will launch the camera app and switch it to video for you, making it just a tap away to instantly start recording.
Read: How to Use & Manage Google Now Reminders
There's a wide array of voice enabled features in Google Search and Google Now, which works for most Android smartphones and tablets above Android 4.1, and these are two more users can add to the list. Make sure you have the latest Google Search app from the Play Store, and that's all you need, it's that easy.
We could see this feature improve to actually snap photos all with our voice, like it does with Google Glass, not to mention Google could be delivering more of these types of features into wearable devices like Android Wear.