Google Voice Updated to Bring Ice Cream Sandwich Aesthetics
The Google Voice app for Android has been updated to bring design aesthetics that were introduced in Android 4.0 Ice Cream Sandwich to the application as well as better tablet support on Android Honeycomb slates. The app also allows users to compose and queue messages in areas where there is no reception or with airplane mode activated and the app will automatically send the messages when a user is back online.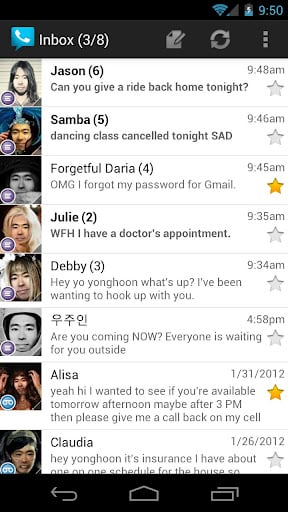 According to the change log for the app on Android Market, these are the official new features of the Google Voice app, which is now in version 0.4.2.44:
Asynchronous SMS sending (offline queuing) – Note that it still works synchronously for multiple recipients.
New style UI in Honeycomb and ICS
Official user feedback menu on each screen (previously dogfood menu).
Tablet users will notice that there is a Click-to-Call feature that's been added as part of the apps main interface, as well as Google Voice being integrated with the People app to allow users to initiate calls within their contact list.
On the smartphone side, you'll notice the new Google Voice icon right away, as well as subtle changes that make the app appear more Ice Cream Sandwich-like on the surface, unifying the app's design with Google's latest OS to ensure that Android users who use the VoIP telephony service will have a consistent and near-native experience.
Asynchronous SMS is perhaps the most notable functional feature of this release as it allows users to compose messages and queue them when in areas with no reception. Previously, users cannot do this.
Google Voice is a telephony service that assigns you–or allows you to pick or port your number. The Google Voice number will be the number that you will give all your contacts, and when people call your Google Voice number, you can set up your home, office, mobile, or work number(s) to ring simultaneously, giving you the choice to pick up whichever phone is most convenient for you. The service supports basic SMS capabilities, but MMS is not supported at this time.
Via: Phandroid

As an Amazon Associate I earn from qualifying purchases.