Google Wallet App Now Available For The Sprint Nexus S 4G
After much hype and much testing, Google announced today that the Google Wallet app is now ready for the world, so they're pushing it to Sprint Nexus S 4G phones starting today. Owners will be able to use their Citi MasterCards or a Google Prepaid Card only for now, but Visa, Discover, and American Express customers will be able to use their cards directly soon.
Google Wallet only works if your phone has near field communication (NFC), which limits the user base to Nexus S owners and a few newer phones. The technology basically allows a phone to communicate with another device and transmit information as long as they're in close proximity.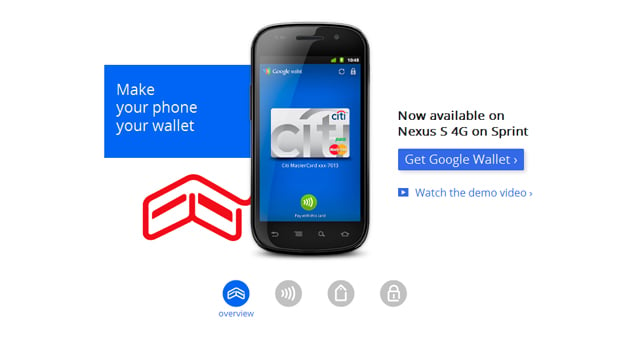 For Google Wallet, users will be able to just wave their phone at an enabled cash register to pay. It's a neat idea and very science fictiony. When more phones have NFC and more businesses install readers that work with it, then the Google Wallet can truly replace a real one. However, that day is not here yet. Still, you have to start somewhere.
Nexus S owners should check their phone for the update and sign up. You'll get a $10 bonus if you do. Even if you have to use the prepaid card at first, it will still give you a tiny thrill the first time you use NFC to pay for something.