Google Wallet Now Working on Galaxy Nexus, With a Catch
The Galaxy Nexus has all the hardware it needs to use Google Wallet, a tap to pay app that allows user to make credit card payments and thousands of retailers, but issues have prevented Google from installing it on the Galaxy Nexus.
Instead of waiting for Google and Verizon to come together and solve this fight over the way you pay at the pump, you can install Google Wallet on the Galaxy Nexus right now.
What's the catch you ask? Well, you'll need to install Google Wallet from a third-party, which raises several security questions. While I am all about installing apps early, I'm hesitant to use an unofficial Google Wallet app, one that needs my credit card information.
Of additional concern is the fact that rooted devices running Google Wallet store personal data in a an un-secure manner that could allow someone else to learn your credit card balance, credit limit and more.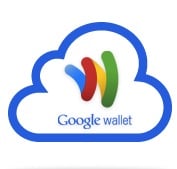 If you are OK with these caveats, and you want to install Google Wallet on your Galaxy Nexus, you can do just that. You can even get the $10 bonus that comes with signing up for Google Wallet.
First, you will need to Root your Galaxy Nexus.
Next, install Clockwork Recovery ROM Manager.
Download the Google Wallet ROM via Dustin Evans.
Flash it to your Device from the ROM Manager.
If these instructions don't make any sense, I suggest you skip this process for right now. I am still hopeful that Google will be able to deliver Google Wallet to the Galaxy Nexus in an official manner.
Are you up for using Google Wallet on your rooted Galaxy Nexus? If so, let us know how it goes.
Via Ubergizmo

This article may contain affiliate links. Click here for more details.