Google Wireless Network Details Leak with Nexus 6 on Board
Back in January we heard multiple unconfirmed reports that Google was planning to enter the wireless network market and offer smartphone buyers a different option aside from Verizon, AT&T, and other big-name carriers, and those details were all confirmed earlier this week.
This week during the annual Mobile World Congress tradeshow in Barcelona, Spain, Google's own Sundar Pichai, Senior VP of products, confirmed they plan to build, test, and experiment with a small scale U.S. wireless service and will announce details in the coming months. Today though, the Wall Street Journal reportedly has even more details.

According to the Wall Street Journal the initial launch of Google's new MVNO Wireless network aspirations could launch as soon as "in the coming weeks" but they have no solid release date. Their sources also confirm Google's Motorola-made Nexus 6 will be on board and supported by the new wireless network.
We've been hearing small rumors about Google becoming a wireless carrier for years, just like we heard talks of them becoming a ISP like they've done with Google Fiber, and now some of those details are finally starting to emerge now that Google's confirmed they'll enter the market.
As we mentioned earlier this week, Google doesn't want to compete with Verizon, AT&T, or other partners that offer their Android devices around the US. Instead, they want to build a completely different small scale network in the United States to test emerging technology, new ways to deliver text, mms, and data connections to our devices. They'll do this by sharing Sprint, T-Mobile, and WiFi hotspots all at once to always have service, no matter what, and let the device instantly jump to the best connection at any given moment. It's a bold approach, and is probably only one small aspect of Google's plans.
According to sources close to the matter, Google's Wireless network, codenamed NOVA, will possibly be unveiled and launched in a limited test run in the coming weeks. There's a catch however, and the network will only support one device at launch. That being Google's own Nexus 6 smartphone released last year.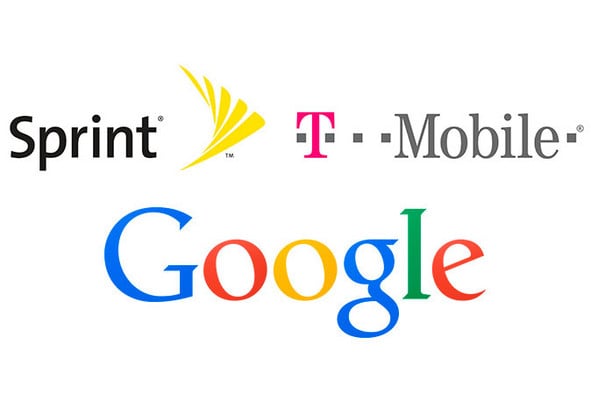 Google's Sundar Pichai made sure to mention more than once that this is a small test for now, and they don't have a plan (at least for now) to launch a full-scale network that can compete with the others in the United States. It's more a network to be used as a testing ground, a proof of concept, and to help push innovation forward in terms of mobile, and how we connect our devices to the internet and get service on a daily basis.
If Google does indeed limit access to only the Nexus 6, this will be a very limited service only a select few can use, not to mention we're assuming there will be a sign-up and invite system. Meaning not everyone can try the new Google wireless network, and it possibly won't even be open to the public until later this year.
For now all the details are extremely light. We don't know what Google has planned, how much they'll even reveal when they make announcements, or who all can use this network when it does indeed go live. Google's head of Android did say we'll learn more soon, so we'll be on the lookout for additional details as Google preps to enter the wireless network game.