Google Wireless Network Plans Confirmed
Earlier this year we heard multiple unconfirmed reports that Google was planning to enter the wireless market in hopes to possibly compete with the AT&T's and Verizon's of the world, and this week Google themselves confirmed those aspirations. In the coming months Google will look to offer its own wireless network service for Android smartphone and tablet owners.
This week during the annual Mobile World Congress tradeshow in Spain Google's own Sundar Pichai, Senior VP of products, confirmed they plan to build, test, and experiment with a small scale U.S. wireless service and will announce details in the coming months, according to the Wall Street Journal.
We've been hearing small rumors about Google becoming a wireless carrier for years, just like we heard talks of them becoming a ISP like they've done with Google Fiber, and now all those rumors have been confirmed, but the details are extremely light.
In Spain Google's head of Android, Chrome, and VP of many different products took the stage during a keynote and talked about a lot of different things. Stuff about Google as a whole, the Android operating system, Android Pay, and of course the idea of Google becoming a wireless carrier provider in the United States.
It's worth noting that Pichai did state the company does not plan to compete with Verizon, AT&T, and other carriers, as they're the carriers that push many of its popular Android handsets. Rather than compete with Verizon and the others, we're hearing that they're looking to launch a small-scale network that runs off of WiFi, T-Mobile, and Sprint, and can jump between all three and possibly others with ease. Meaning that having no service won't ever be a problem. Making calls, sending texts, and browsing the web will be easier and faster than ever, in more places than before.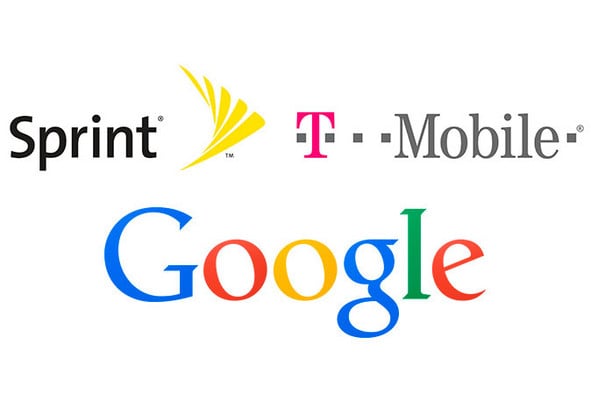 Sundar Pichai, who's been heading up Android as of late, only had a few choice words to say about Google's Wireless plans, and stated we'll learn a lot more in the coming months. Most likely at the companies annual Google I/O event in Q2.
From the looks of things, they won't take on Verizon or AT&T. Instead, its network would be built to demonstrate technical innovations that carriers could adopt. Like jumping from T-Mobile to Sprint, to a WiFi connection, and back to T-Mobile all seamlessly without service interruption. There is a lot of room for innovation in the mobile space, and with Google throwing its hat in the ring, the possibilities are endless. They've also been experimenting with balloons over emerging markets to deliver free Wi-Fi with something called Project Loon, which could be tied to its wireless network plans.
And while Google didn't confirm some of the statements mentioned above, a recent report from Wired claims that is what the company has planned. Currently small pre-paid carriers like MetroPCS, Straight Talk, Boost Mobile and others all use what's called an MVNO, where they piggy-back off of carriers like T-Mobile, AT&T, or Sprint. This is what we could see from Google, but in a different fashion.
In previous years these have been lower-end services that don't get the higher speeds or priority as regular AT&T or T-Mobile customers, but that drop in service comes at no annual contracts and lower monthly fee's. This doesn't mean Google will offer a low-end service, this is just what we're hearing is a small portion of Google's wireless plans.
For now there really isn't much known, but if they're able to drive innovation and allow for multiple carriers, Wi-Fi hotspots, and other connections to all work seamlessly and together on our Android devices, the implications could be huge. This is the first step in changing the mobile space in the U.S. and we'll be learning more soon enough. The fact that Google confirmed the plan is big news itself, but the bigger news will be once we hear their full plans and more details in the coming months.